Whether you married as a virgin or have experimented with all sex styles and positions with your partner before tying the knot with him, nothing compares to the wedding night sex. Learning how to do it the first night will require lots of planning and more passionate love. The two of you should pay attention to wooing each other with the most romantic gestures, real sentiments, as well as hot passion. This article is dedicated to every newly married couple who wish to learn how to do first night. Happy reading!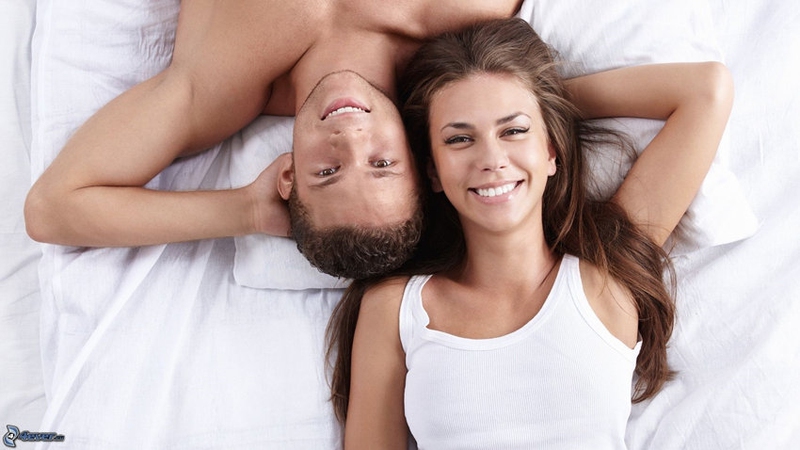 How to Do First Night: Show Your Love, Sex Isn't the Only Thing!
1
Express your love for your spouse.
Find a way to display deep affection and joy for marrying your spouse and not someone else. You can make use of things like kisses, hugs and whispering some sweet nonsense into his/her ears. However, one most effective key to discovering the right love expression that makes your spouse happy is to first learn everything you can about him/her. What are the gestures she picks a cue from easily about your love? Find them and use them to your advantage.
2
Leave a love note.
You can drop a handwritten note in strategic places like her dressing table or near her pillow. These days, e-mails and text messages equally do the magic. If you have never written a love letter to your partner, your wedding night should be a perfect night to do so. Leaving a romantic note under his/her pillow ahead of the night of great passion has a way of heating things up the more.
3
Buy your spouse a surprise gift.
In the place of the love letter, you can also get an exciting wedding gift for your spouse. Buying a surprise gift for him/her on your first night is one brilliant idea that never fails to produce amazing results. Get him/her a very romantic gift.
It doesn't have to e a very expensive gift, just get him something he or she loves the most. This can be a bunch of his/her favorite roses, a poem you composed specially for him/her, a kamasutra video, or a very romantic gift basket. Any of these gifts will excite your partner.
4
Set the mood.
When it comes to how to do first night, preparation can make a whole lot of difference. You will naturally get exhausted after the whole ceremonies and festivities. But make sure you get some champagnes on ice, roses on the floor, and some candles ahead of time. You can put these things in place yourself that wedding morning or get a trusted hand to help you do them before you get home. Don't forget to pack your sexiest lingerie and underwear for the passionate wedding night. But if you forget that, nudity may do the magic as well.
How to Do First Night: 5 Essential Advices for Wedding-Night Sex
1
Don't be nervous.
It is important for you and your partner to understand the fact that the sex might not happen on that first night due to a number of reasons like fatigue, anxiety, etc. This is most applicable to couples that did not engage in pre-marital sex. The first thing you must do if you have this problem is to get used to being in your partner's accompaniness as a way of gaining control of the nervousness. There is also the chance of over-excitement at the prospect of being together for the time as a couple. At such times, ambience is very important for the first night sex. If you choose to spend the first night in a very crowded hotel, there are little chances of you enjoying your first night sex with your new spouse. If you must spend your first night in a hotel, choose a hotel that is both secure and serene to enable you have a conducive environment to boost the sexual mood.
2
Start slow.
You can begin by cuddling and kissing your spouse passionately and gently. Try feeding each other some sweet things like cake or wine while the foreplay lasts. You can also feed yourselves fruits or chocolates. The passionate night should be focused on displaying your love for your partner and building a very formidable affection base. Let your partner know how long you have been looking forward to this night, and use romantic gestures to express your passion.
3
Get your body ready.
If the wedding night would be your first time of having sex, or the first time your spouse is having sex, make sure you get your body ready for the sex. It is a well known fact that women feel pain during their first time, so you must take some steps to make the pains minimum for your spouse. Some of the things you can do to reduce the pain includes being patient, going slow, using lubricants, etc. Make sure you have the details on the right steps to take before the first night. Spend time on the foreplay to ensure the tempo is high and the two of you are operating at the same sexual frequency.
As a girl, you must remove fear from your mind. Try not to think about the pain and blood. The truth is that the pain and bleeding do not last that long and are often very mild. Ensure you get adequate lubrication before he tries to penetrate you. You can also seek the advice of some of your female friends who married as virgins or consult your gynecologist for some professional guidance. It is normal to get tempted to rush straight into the act, but resist the temptation to do so if you want the best experience. It is important to ensure that both of you get the most exciting and amazing experience on this first night together.
4
Communicate and understand.
Your partner is not psychic, so always let him/her know what you feel and think all through the process. If you are not comfortable with any sex position, let your partner know. This will enable your partner to know what to avoid next tim. You should also tell your partner anything you want him/her to do during sex.
There could be some embarrassing moments too. You can leave some mess of blood or wetness after the whole sex act. There is nothing to be ashamed of about this.
But, make sure you don't take such things seriously, and not to laugh over such unavoidable awkward situations.
5
Resist the temptation to sleep as soon as it is over.
Sleeping after sex with your spouse on your wedding night is not a good idea. Make sure you cuddle up for some time after sex before giving in to sleep.
But even when you do not want to talk, you can engage in some small acts like stroking your partner's hair, kissing him/her gently, or whispering some sweet nonsense into his/her ears. Always compliment your partner after sex to make him/her feel very special.
ANY IDEAS ABOUT THIS TOPIC?