Most girls with boyfriends love spending time with them. Coming up with things to do each time you meet is mostly the problem. This is more so for those who have been together for a long time and feel like they have explored everything there is to do together. However, there are lots of fun things that you can still do with your boyfriend. Here is a curated list of some activities you may like to try out next time you are clueless on what to do on that weekend or your day off.
Things to Do With Your Boyfriend At Home
1
A Home Spa
You can put together a list of spa related activities like massages, foot rubs, pedicure and any other that sounds like a fun activity. Let your boyfriend pick out those that he would like to enjoy on that day and you can also tell him those that you would like. At the end of it you both feel tranquil, revitalized and rejuvenated.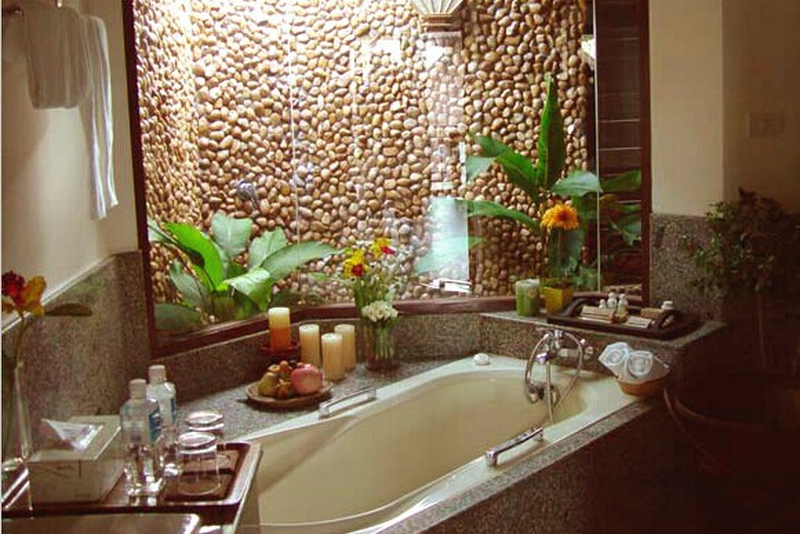 2
Play Video Games
If you love gaming, challenge your boyfriend on a head-to-head match the whole night till you get tired. If you are not a video game fan then just do it for him to change the monotony of other activities. The expression on his face will be priceless when you tell him you are playing video games after dinner. It will be worth every minute of the game.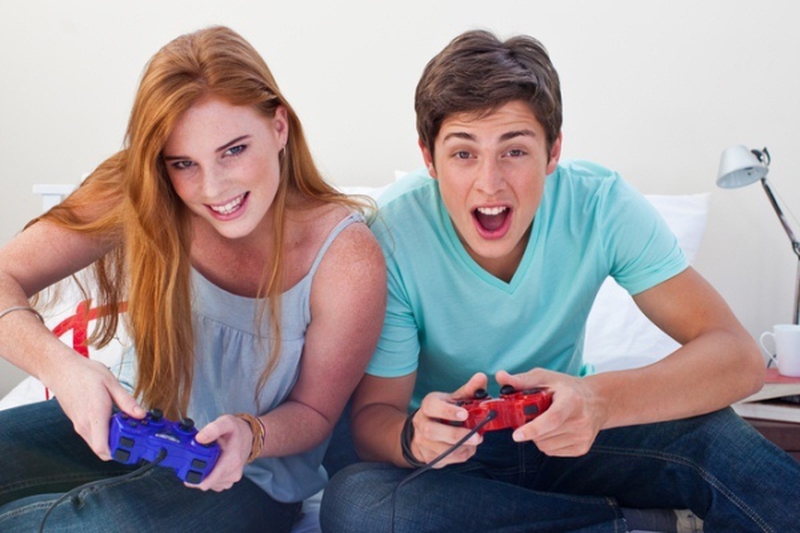 3
Movie Night
Prepare some popcorn and season them with flavors that he loves. Buy movies that you will both enjoy and set up the TV room in a comfortable manner such that you after watching several movies you can just sleep there after you are tired.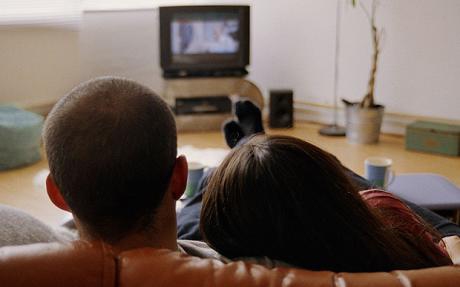 4
Massage Evening
Pick out an evening that you can both relieve each other's muscles of built up tension and pressure. Go out and buy beautifully scented massage oil and look up tips on how to give amazing massages. He will definitely look forward to the relaxation to come that day.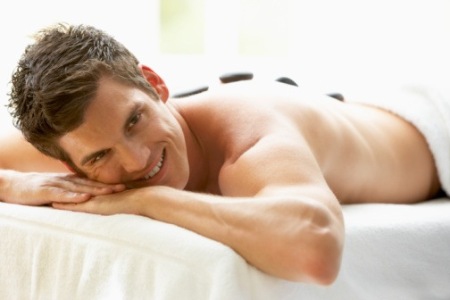 5
Couple Workout
If you both want to keep in shape but are too lazy to go the gym, bring the gym to you. Get workout videos and follow the instructions in the comfort of your home. You can also make a jogging routine, every morning and evening you go out for a jog or a walk.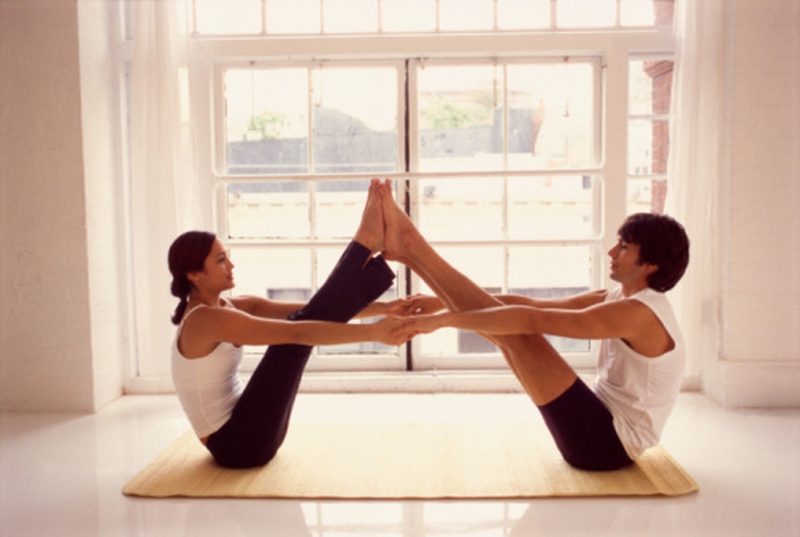 6
Create a Scrapbook
You can create your own scrapbook of that romantic vacation you went or the story of your relationship. Make something beautiful that you will look at years later and smile. You can make it private, just something special the two of you made together
7
Prepare Dinner Together
Create exciting masterpieces that will excite your taste buds. Buy the ingredients and cook the food together. You can also include a bottle of wine to make the cooking process enjoyable. If you don't take alcohol, then pick out a bottle of non-alcoholic wine or any other drink.
8
Cozy Dinner in Bed
If you have cooked, you can serve and eat in bed together instead of going out to eat. Order in your favorite food, cuddle up in bed and enjoy in your own privacy away from the company of strangers.
9
Go Photogenic
Have a fun photo shoot together. You do not have to go to a professional studio, do everything yourselves. Put makeup on each other, dress-up and then set your camera timer. Take as many photos in different poses and outfits as you possibly can. If you wish, you can post them on social media or just keep them private.
10
Body-Painting
Yes, you read that right! You can get paint to use in bed from adult stores or online store. Take turns in painting each other as you guess what is being painted. It actually turns out to be an exciting game in the end. You can get all sorts of fun colors, neon colors and glow in the dark paints to make things more exciting. You do not spend much money or go out in the cold to have crazy fun together.
11
Read Out to Your Boyfriend
You can pick out a funny, interesting novel and read aloud to your boyfriend all night. Make some tea or coffee to sip through as you read. He can also read to you or even better read in turns. It will be on quite romantic evening for the both of you.
12
Home Makeover
You do not have to call the paint guy to come and re-touch your walls. Instead make it a project for both of you. Buy paint and spend time painting together. It is actually more fun than you think. You can also re-organize your house. Move the furniture around, re-arrange the wall hangings etc.
Things to Do with Your Boyfriend Outside
1
Visit Theme Parks and Amusement Parks
Get tickets to an amusement park and scream your heads off as you enjoy the faster rides. If you are not into wild rides, you can go for the calm, relaxed ones like the tunnel of love and have a romantic time. You can also walk for free in parks, buy some candy floss or chips and share with your boyfriend as you walk around.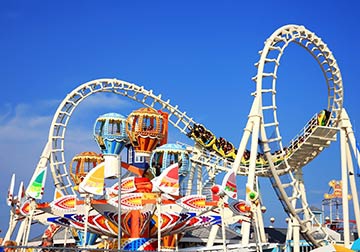 2
Take a Hike in the Wild
A walk or a hike can be very therapeutic. Just walk around as you enjoy nature. If you can get a quiet spot, you can sit and enjoy the beauty of nature. If you live close to the beach, you can walk along the shore or paddle in the sea.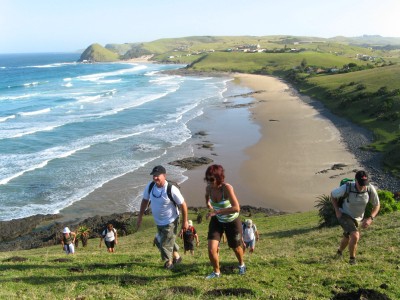 3
Gazing at the Stars
This is one of the most romantic activities you can do with your boyfriend. Get a place away from the street lights and look up at the stars. If you are lucky, you might see a shooting star or even spot satellites. Keep warm and talk about all sorts of things.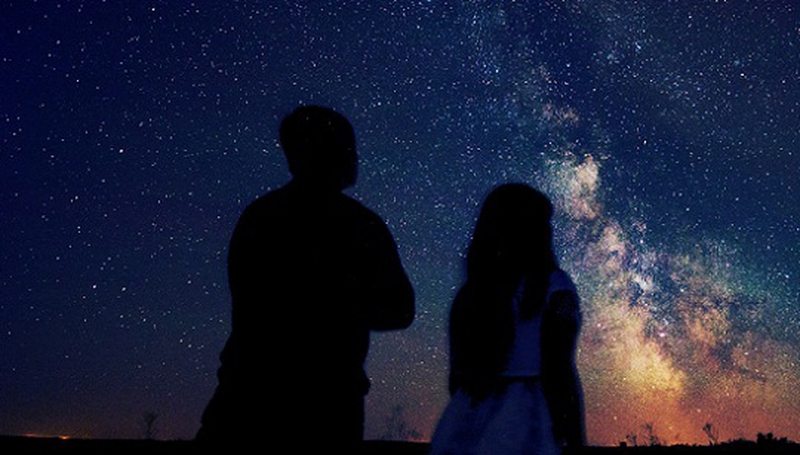 4
Dog Walking
If either you or your boyfriend has a dog, taking it out on walk is a great excuse to have some time alone outside the house. You can walk in the park and laze around in the beautiful sunshine or make paper boats and float them in the lake. This will not only be good for the dog, but for both of you too.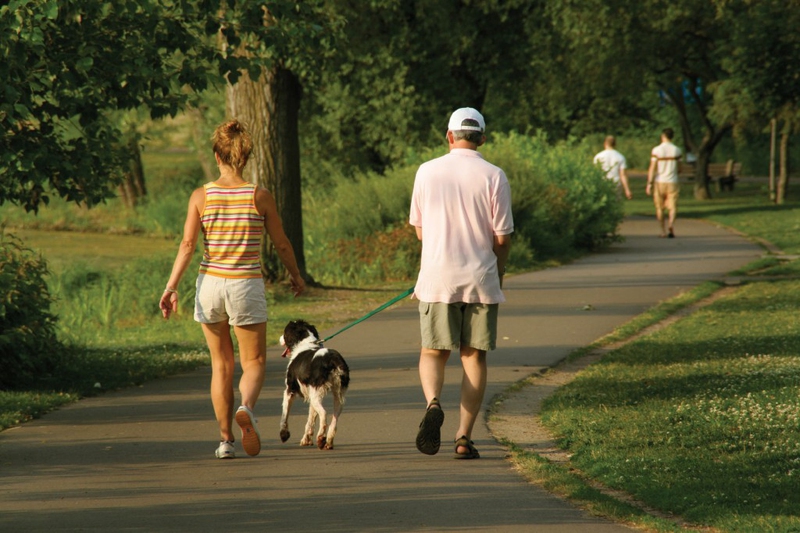 5
Plan Picnics
You can get a cool breeze spot with lots of sunshine by a lake or a river and put together a lovely picnic just for the two of you. Buy drinks and snacks, pack them and go out to the spot. Laze around or read stories or poetry to each other and watch the day go by.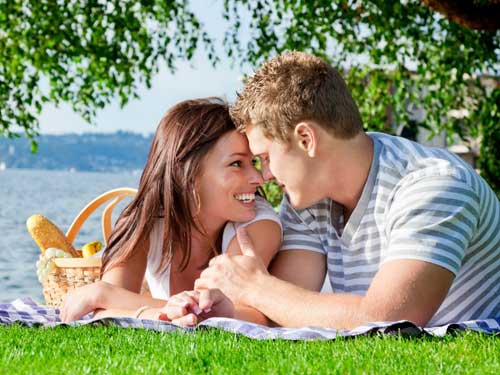 6
Look at the Sunrise or Sunset
You can take a drive out to the countryside and get a spot with the perfect view of the sunset. Sit and watch the sun go down as you talk with your boyfriend. You can wait till it is a bit dark and light up Chinese lanterns and watch them float in the air. If you live near a beach or somewhere with a good view of the sunrise, you can wake up to the beautiful rays and watch day become.
7
Find Geocaches
Geocaching is whereby you use GPS to find small waterproof boxes that have a log book inside or some goodies like books and key rings. Use the GPS to get the coordinates of the box then you go looking for it. You pick an item from the box then leave something in exchange. You can look this up on the internet for more information.
8
Set Up Your Own Car wash
Despite the fact that you will not be far from the house, the aim is to be outside. Save money and wash the car together. Play around with the soapy sponges and water. You can also ask around your neighborhood who would like to have their cars cleaned. Make money and have crazy fun with your boyfriend.
9
Go Camping
If you are an adventurous couple, get your camping gear or rent some and go camping. You can go to a camping site where they have facilities, or, if you are up to it, go camping in the wild.
10
During Winter
It is cold and freezing during the winter, but you can still have fun with your boyfriend outdoors. Ensure you are warmly dressed and go out for a romantic walk in the snow. You can have snowball fights to spice up the day. You can even go for ice sports like ice skating, sledging or snowmobiling. You can also have fun making a snowman together.
11
Go Out to Watch a Game Together
You can buy your boyfriend tickets to his favorite sporting event. This will make him realize that you are into his interests. You will both have a fun and special night together.
12
Other Fun Filled Activities
Play squash

Play dress-up

Buy ice cream and make an ice cream sundae for lunch

Take a bubble bath together

Go bike riding in the park

Play board games

Go for yoga sessions together

Burry your boyfriend in the sand, or he can do the same to you.

Make a sketch of your pet see whose is better

Go to the zoo and enjoy seeing the animals.
There are a million and one things under the sun that you and your boyfriend can enjoy doing together. For more ideas visit http://www.pinterest.com/hatrittin/boyfriend-and-girlfriend-to-do-list/
ANY IDEAS ABOUT THIS TOPIC?