Going through one painful breakup seems like an inevitable experience for the majority of people across the globe, leaving us with a broken heart and unforgettable scars. Many songs and poems are dedicated to describe, express and seek a way out of the feeling of heartbreak, and it is completely normal that we turn to art, especially music, to soothe our pain. Here are 10 best songs that can help you go through that dark and painful breakup much quicker.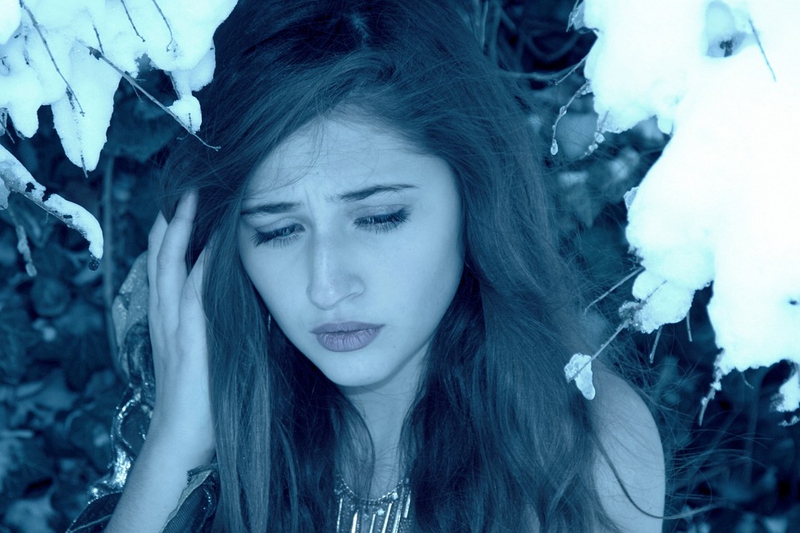 Songs About Heartbreak
1
Gotye – Somebody That I Used to Know
"But that was love and it's an ache I still remember", sings Gotye in the first part of his song, indicating that the previous love that was important to him has left nothing but scars on him. After hearing the lyrics, anyone can instantly conclude that this is one of the frankest songs about breakup; it describes the various stages a person undergoes while getting over the love of their life, along with their partner's version.
2
Nazareth – Love Hurts
The song ''Love Hurts" is a genuine rock classic. It has been recorded and performed numerous times by various artists over the decades. Nonetheless, the version performed by Nazareth is among the most popular ones. And this song is one of the most touching songs about heartbreak there are out there. The lyrics are simple, yet even the ones who haven't gone through a painful breakup might start crying while listening to it.
3
Adele – Someone Like You
Although the well-known British hitmaker recently released a song "Hello" that is about a woman talking to her ex, most people will know her for "Someone Like You". From the lyrics it is obvious that a woman is trying to calm herself down, accepting the situation and staying optimistic despite having her life shattered. These strong lyrics have beautiful music to accompany them.
4
Deep Purple – Mistreated
This song shows us what it looks like when tough and emotionally untouchable rock stars realize they were left with their hearts broken. The lyrics are concise and simple, mostly focused on only one line that goes "I've been mistreated, since my baby left me, I've been losing my mind". That fact that the song is performed by people who usually sing about themselves breaking girls' hearts, makes "Mistreated" one of the most sincere songs about heartbreak.
5
Cat Stevens – Baby, It's a Wild World
People usually tend to start thinking negatively about the person who broke their heart in order to help themselves get over them faster. But, in this song it is obvious that the person going through a hard time after the breakup doesn't blame the girl who left him. On the other hand, the heartbroken character is still concerned about the girl and warns her that there's a wild world out there and she should take care of herself when she faces it. That's why "Baby, It's a Wild World" is one of the songs about heartbreak aimed at those who still care about the person who left them.
6
Rihanna – Cry
"Relationships don't get deep to me", sings Rihanna at the beginning of the song. But just a few lines on, she says, "My mind is gone, I'm spinning around and deep inside my tears I'll drown". Comparing the first line with this one, it's easy to conclude that this is one of those songs that describe the condition of a woman who is experiencing unexpected pain for the first time, as she wasn't used to getting relationships so serious before. So if you're going through your first heartbreak, this is the song you should be listening to on repeat.
7
Beyonce – Broken-Hearted Girl
"You're the only one I wish I could forget", admits Beyonce frankly in the first part of the song. The female character depicted in the song is going through a painful breakup and is still unwilling to admit that she has to move on. On the other hand, she's aware that a broken heart is not what she wants – "I don't want to be without you babe, I don't want a broken heart". Hence, this song shows us that everyone needs to find the balance between still caring about someone and getting over that special person.
8
Fergie – Big Girls Don't Cry
Unlike some songs about heartbreak that are stuffed with tears and sorrow, "Big Girls Don't Cry" is a song that describes a person who is trying to calm herself down after the relationship was torn apart. It focuses on someone who is trying to move on with her life. Fergie sings, "The smell of your skin lingers on me now", and, later on, "I'm gonna miss you like child misses its blanket, but I've got to get a move on with my life". That means that she isn't refusing to admit that she's going through a hard time, yet she is aware that there's more to life and she must keep moving forward. It's a beautiful ballad.
9
James Morrison and Nelly Furtado – Broken Strings
"Let me hold you for the last time, it's the last chance to feel again. But, you broke me, now I can't feel anything." These are the beginning lines of the part sung by James Morrison, and they are also the closing lines of the song, sung by both James and Nelly. The fact that this song is a duet makes a listener get more absorbed in it because it provides them with a more realistic idea of two people breaking up. "You can't play on broken strings", sing James and Nelly in the chorus, indicating that sometimes people need to realize it's finally over, no matter how hard they try to maintain a relationship.
10
Abba – The Winner Takes It All
"The Winner Takes It All" were initially considered a song that is about losing a reward, or a person's grip on somebody else's career. Eventually, when the lyrics were read more carefully, people realized this song depicted the relationship between two people who were very close, but are now not even aware of their connection with each other. Such a hidden message about a significant relationship that is over is what makes this song by Abba one of the most popular songs about heartbreak.
ANY IDEAS ABOUT THIS TOPIC?