BDSM is a lifestyle that many people enjoy. However, finding someone to date who is also into BDSM can be difficult, especially since there aren't many online websites out there for those who want to date someone within the lifestyle. Fortunately, the ones that do exist have been around for a long time and have a serious, proven track record of helping those who are into the BDSM lifestyle get together.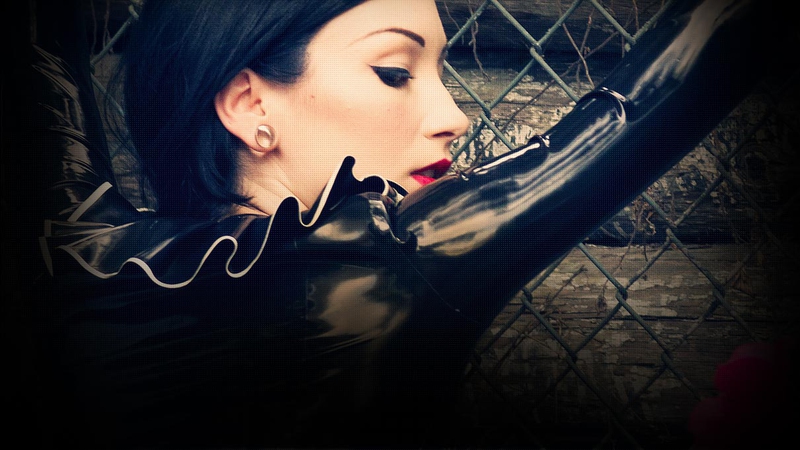 Part 1: What Is BDSM?
1
BDSM is a particular approach to sex and sexual play. It can be seen as a temporary way of playing, such as just when a couple chooses to enjoy it in bed. But it can also be a full-fledged lifestyle, in which the couple participates in aspects of BDSM in all parts of their life. "BDSM" stands for several things:
B&D means "bondage and discipline"

D/S means "Dominance and submission"

S&M means "sadism and masochism"
(BDSM might also be referred to as power play or sensation play.)
Some people choose only one part of BDSM to enjoy. For instance, someone might really enjoy bondage, but that's all. Others might like the power exchange between partners that happens when they engage in D/s. And others might be into some level of pain and pleasure, which means they might want to give S&M a try.
In some cases, BDSM doesn't actually involve intercourse. Rather, it is the buildup of anticipation, the mental back-and-forth between partners, and the exerting of dominance or the feeling of submission that makes the entire BDSM scenario worthwhile to the two partners. With that said, however, BDSM often evolves to include at least some sexual play as well as the mental and emotional aspects.
One of the most important things to remember about BDSM is that it should always be consensual. Just because someone is dominant, or has someone else tied to the bed, or is otherwise exerting power in the relationship, does not mean that the other person must do as they are instructed. BDSM is the give-and-take of consensual pleasure–it is never forced!
Part 2: Top 10 BDSM Adult Dating Sites
Are you ready to find someone who will enjoy BDSM just as much as you do? These BDSM dating sites offer a little bit of everything. Newcomers to the lifestyle can find someone to play with, or those who have been doing this for a long time can find those who are already well-versed in what BDSM means. Here are a few great sites to try.
1
FetLife
More like a Facebook for those who are into BDSM, this was not originally meant to be a dating site, but it is turning out that way. Though this is not a "hook up" site or designed to allow for searches, you can join groups that are located in a particular geographical area in order to find someone to date.
2
ALT.com
This site is designed as a classic dating site, and partners with Adult Friend Finder, so if you are on one, you are likely on the other. ALT offers numerous in-depth questions about your sexuality preferences, and that helps you find someone who is on the same kinky wavelength as you are.
3
Bondage.com
One of the largest BDSM groups online, this site offers something for everyone who is into bondage, but it also caters to other BDSM thrills. The site is a classic dating site as well as message boards, chat rooms and more.
4
CollarMe
This is a great place to socialize as there are many groups and message boards that cater to the discussion of BDSM. But there are also dating options for those who want to pay the membership fee.
5
BDSM Singles
As a classic dating site with a sexy twist, this site offers members the opportunity to communicate and hook up with those in their local region, and it offers a wider range of dating opportunities for those who prefer to keep their BDSM online.
6
Bondage Dating
Members of BDSM Singles can take advantage of this website as well with the same membership base and features. This has a lively community atmosphere, so those who are new to this might find answers to all their questions here.
7
SexyAds
This site is a great place to find hookups in business since 1997. The BDSM section of the site is for those who want a little more kink to their sexual fun. This one is open to singles and couples, men and women, all sexual leanings and preferences, and serves as a very open place to find a date.
8
DomSubFriends
This is a networking group for those in the New York City area; it is also helpful for those who travel to the city frequently on business or pleasure. It is open to anyone who loves BDSM and is looking for a safe, friendly hookup when they are in town.
9
Wealthy BDSM Dating
Sounds like you have to have money to join, right? Wrong! This site offers a "wealth" of BDSM for those who want to spread their wings and enjoy even more of the lifestyle. If you are looking for a rich experience, this is the place.
10
eFetishDating
This is the perfect place for beginners to get answers to their questions, for those more philosophical types to talk about what BDSM really is, and for those who are seasoned and into the lifestyle to find new partners who can enjoy the thrills with them.
ANY IDEAS ABOUT THIS TOPIC?