It is quite common to feel irritated while walking down the condom aisle; it is your life's necessary evil and even though you may not like to wear it, you have to do it for safe sex. There will be a 98% chance that your sexual encounter won't result in pregnancy with condoms. The chances may decrease if you're not using the right condoms. So what are the best condoms for him?
10 Best Condoms for Him
There are a number of popular brands offering a variety of condoms. It is not that easy to select the best feeling condom out of all the options you have available these days. The following will deliver maximum satisfaction because most men have enjoyed using those specific brands. If you ask "What are the best condoms?" here are a few to consider.
1
Trojan Thintensity
This odorless latex condom is 25% thinner than your regular condoms, so it really makes you feel great while having sex.
He says: This low-odor latex condom is a high-quality product with more space in the tip to keep comfortable.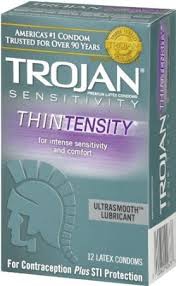 2
LifeStyles SKYN
It's a perfect choice for someone allergic to latex because it is made using polyisoprene, a non-latex material with long-lasting lubricant for better sexual experiences.
He says: Strong as latex, but without the harmful effects of latex is what makes this condom work for everyone.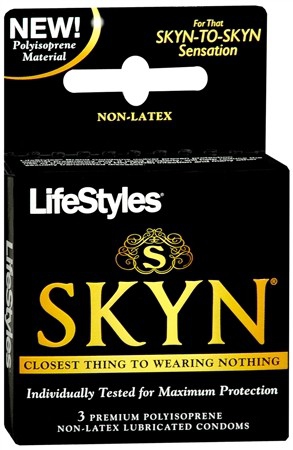 3
Durex Extra Sensitive Condoms
It's the thinnest condom from Durex with super sensitivity and a sufficient amount of lubricant. Its wider head also plays a role in making it a better product.
He says: It's so thin that you will hardly notice you're wearing one. Get this and don't lose a sensation!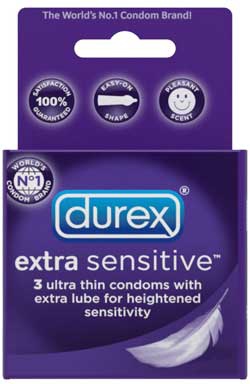 4
Crown Skinless Skin Condoms
Constantly rated the best condoms for him by consumers, it is one great product offering unmatched reliability, sensitivity and comfort. These pink tinted condoms are the real stars in adult movies and are extremely strong as well. It is free of any harmful nonoxynol-9 supermicide.
He says: Opt for this one for a "bareback" feeling – you will hardly feel you're actually wearing a condom at all.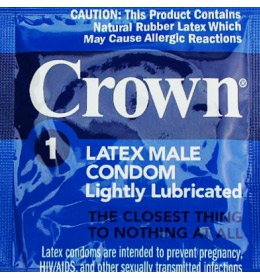 5
Beyond Seven Condoms
Ideal for average sized men, this Japanese product is made using high quality latex, called Sheerlon. It's relatively thinner as compared to other condoms, but is still strong enough to provide you with maximum protection. It fits perfectly, more like a glove.
He says: It shows how good Japanese are at making great condoms. It's super thin and makes you feel as if you're wearing nothing. The head could be a bit wider though.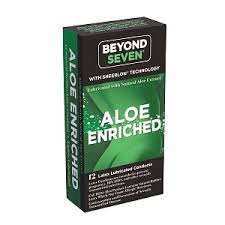 6
Kimono Micro Thin
Yet another impressive offering from manufacturers in Japan, its super sensitivity is what makes it so popular. It's a thin condom made using high quality latex, but is incredibly strong.
He says: You will never feel you're wearing one. Be sure to use a personal lubricant as well for added durability and protection.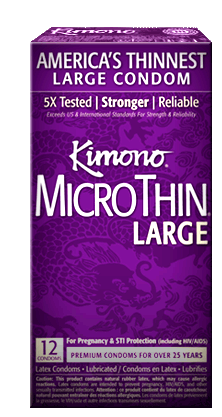 7
Trustex Extra Large
No longer you have to worry about finding a larger sized condom that's highly sensitive too. It's a great choice for the well-endowed men and is 8.62 inches long with 2.12 inches of width. This is definitely one of the best condoms for him. Forget about other large condoms that often feel like you're wearing a raincoat!
He says: It's large, it's great, it's thinner, and it's sensitive too.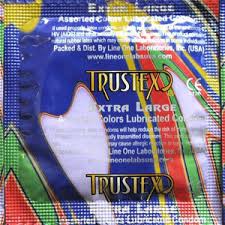 8
LifeStyles KYNG
Yet another great choice for someone looking for a larger yet ribbed condom. With a length of 7.87 inches and width of 2 inches, it feels even comfortable due to its "light bulb" shaped design. No other condom will provide you with such large headroom.
He says: Finally, there's something to give the head of your penis some room to breathe. The extra bagginess is great, and its thinness is enough to keep it sensitive.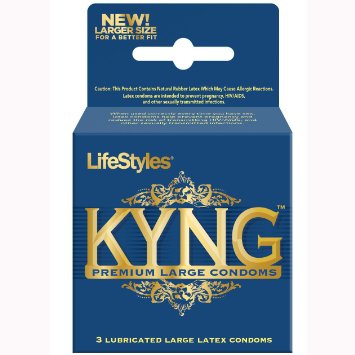 9
LifeStyles THYN Sensitive
It seems LifeStyles really know what different men want when they go out to shop for a packet of condoms. It is super thin, so it is super sensitive. It contains lubrication but no nonoxynol-9 supermicide. It is hard to beat on the aspect of sensitivity.
He says: It's large, it's thin, and it's highly sensitive too.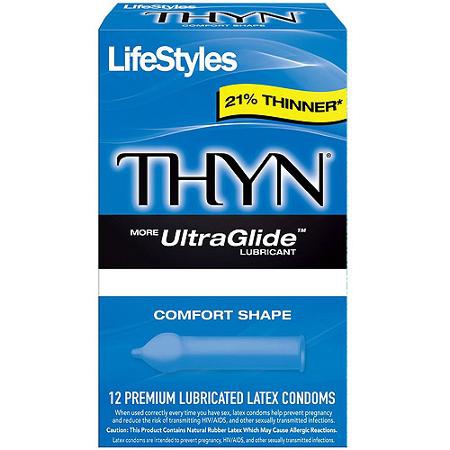 ANY IDEAS ABOUT THIS TOPIC?