You might think business cards are obsolete in our modern technological age. Think again! Even if you don't have a job or own a business, having personal business cards is a fun way to share your email address, cell phone number and social media links. That way if you meet a new friend at a bar or run into an old colleague on the subway, you can give them a way to get in touch.
Where to Get the Best Business Cards Online?
Now that you're hopefully convinced you need a business card, it's time to get them printed. While you could go to your local FedEx Office, Office Depot or Staples to get cards printed, you'll save a lot if you buy business cards online. So, let's get to reviewing some of the best websites that print cards so you can decide which is the right fit for your needs.
Why Choosing Vistaprint
Vistaprint, which is best known for its business cards, has printed billions of them since Robert Keane founded Vistaprint in 1995. It helps small business owners create expertly designed, up-to-date custom marketing - the assortment of products they need to look and feel professional, prepared and plugged in.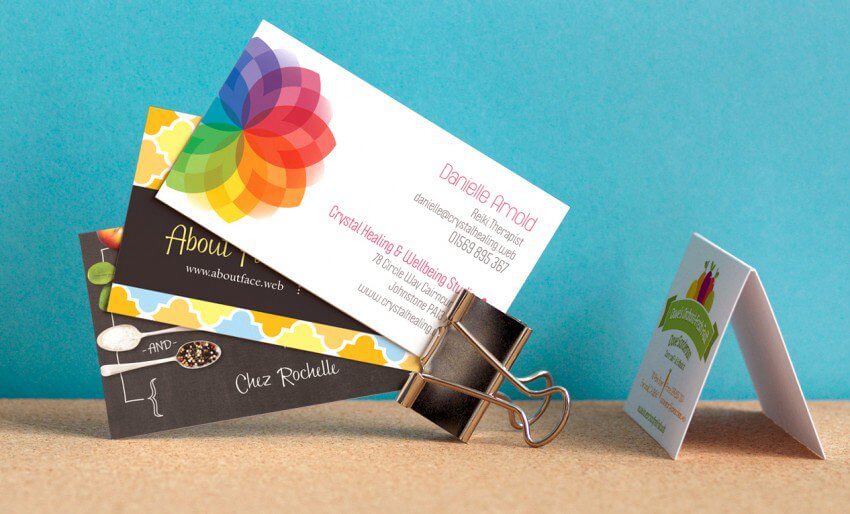 Pricing and Coupon Code
The first feature we must mention here is its pricing and coupon.
Starts at $16 for 100 glossy or matte cards (usually closer to $9.99 with ongoing promotions).

Approx. Price per Card: $0.09.

Turnaround Time: Fastest shipping option is express (3 days) or select economy shipping (starts at $4.99) + printing time.

VistaPrint has many ongoing promotions. Click here to see what is available.
Multiple Printing Choices
Vistaprint offers a number of printing solutions in addition to business cards (including website creation, digital graphics and apparel printing). The options are as endless as your imagination. Over the years, Vistaprint has increased their business card printing features and now includes special add-ons like raised print, spot gloss and metallic finishes.
Absolutely Guaranteed
Vistaprint provides the service: 100% guarantee – money back or complete satisfaction. If you ever have an issue with or are not satisfied with your Vistaprint order, it's Vistaprint's goal to resolve it to best meet your needs. It will make it right - from reprinting your order or issuing an account credit to even refunding you in full. Furthermore, if a reprint or account credit doesn't solve your problem, Vistaprint will refund your money 100%.
Professional Customer Service Team
Vistaprint has been giving small businesses the tools to market themselves for over 20 years. The added value of using Vistaprint (other than their great value in price) is having a helpful customer service team that can answer any questions and help with issues you might come across along the way.
Customer Care Specialists of Vistaprint are trained in the art of solving problems. So if you're not absolutely satisfied with Vistaprint's service, here's how the Specialists can help:
First, contact Vistaprint and let Vistaprint know exactly what your issue is.

Then, Vistaprint will work with you to find a solution that you'll be happy with.
Other Features
Besides those above notable benefits, Vistaprint is also famous for the following advantages:
BBB Accredited and Google Trusted Store.

Offer ongoing sales and promos for extra discounts (automatically applied to order).

Design team will create, edit or recreate a card for you (for a small additional fee).

2-sided included for no additional charge.

No sign in required, check out as a guest for easy ordering.
If you're looking for a great deal on business cards with support along the way, then you can't go wrong with Vistaprint. However, despite the advantages, Vistaprint may not always satisfy you in some ways, such as unavailable overnight delivery. Therefore, before making a decision, try to figure out the service you most want!
MOO.com Review
Launched in 2006, MOO aims to make great design available to all by combining professional design with the accessibility and reach of the web. With a goal to set a new standard for print, MOO is passionate about great design and the difference it can make to its customers and the world.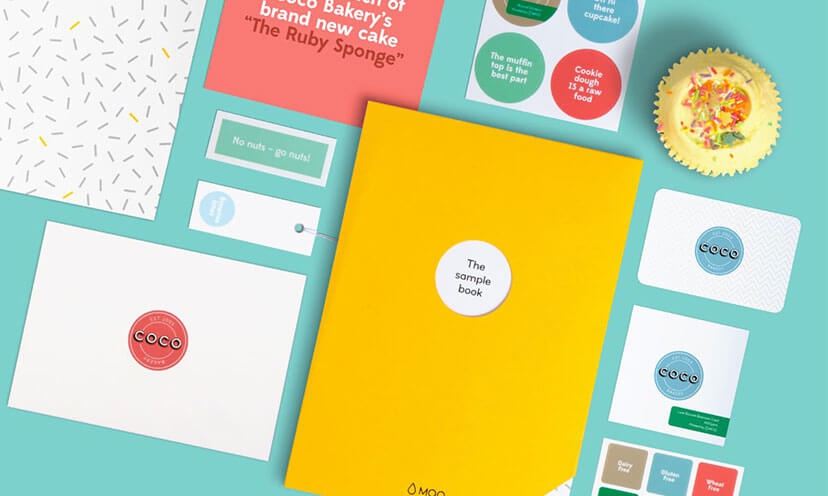 Modern Designs
MOO.com is hands down the best business card printing site on the web. It has a number of modern and sleek designs to choose from and an inspiration gallery where you can browse other people's designs.
Cards with Multiple Sizes
While MOO is known for its mini cards and "Printfinity" printing services, they also offer many other features like luxe cards, "MOO size" cards and even letterpress printing services.
Service for Companies
Another great thing about MOO is, if you have a company with 10 or more employees, you can sign up for a business account for simple ordering complete with a dedicated account manager.
MOO.com Cons
Featured with the aforementioned benefits, MOO.com is more expensive than many other online printing websites for business cards. Also, it is limited to paper products only. If you have other marketing needs, it's better for you to choose other websites.
Print Your Own Business Card Now!
All roles and levels at companies of all sizes need (and deserve) to have a business card. It's not only a way of feeling official; it can be a highly effective way to gain prospects. But the first thing is to choose the most suitable printing company. Hope the above information may help you.
ANY IDEAS ABOUT THIS TOPIC?