Hymen is a tissue which is present around the vaginal opening and in turn has an opening in it, which allows the menstrual fluid to pass out of the body. The hymen has been long associated with virginity, as it usually ruptures or breaks during sexual intercourse. The term losing one's virginity is also referred to as 'cherry popped' in slang. There are however various conditions where the hymen might break without sex. Does fingering break hymen or can you break your hymen while getting fingered are very common queries.
Here in this article we will answer the question: "can fingering break hymen?" and other activities that might cause it.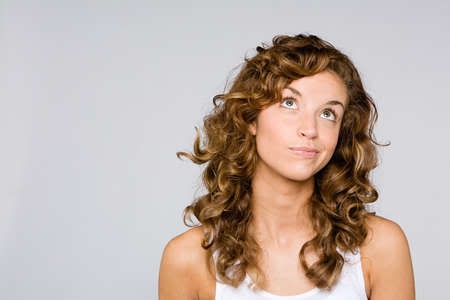 Does Fingering Break Hymen?
The hymen tissue is a little stretchy and when you finger yourself or your partner fingers you, the hymen can stretch or break. When the hymen breaks, it can cause a little bit of pain and bleeding.
Inserting any object in the vagina, like a finger can cause this to happen. Also when a woman is involved in sports like gymnastics, horseback riding, it can break the hymen. It can also break during an intense workout session, during which the pain might be felt. If there is spotting after a day of strenuous physical activity and it is not your periods, it could be because of the hymen rupturing.
Once the hymen breaks, there is usually no pain or bleeding in any subsequent session of intercourse. Although it is painful the first time, the pain is not excruciating. If it does get worse, you or your partner can stop the activity.
Tips and Notes for Fingering
1
It is wrong to associate presence of hymen with virginity, which is a belief still followed by some people and cultures. Indulging in sexual intercourse makes a woman lose her virginity and the hymen is not related to it. The hymen could easily be ruptured when a finger or even a tampon is inserted into the vagina. Participating in sports or even riding a bicycle can cause the hymen to break. Some girls are born with little or no hymenal tissue.
2
Fingering should not be indulged in, if it is not comfortable. People usually try it because of the G spot, however, it does not help much if you are not properly aroused. Clitoris massage should be tried instead.
3
Fingering by you or your partner should be done with hygiene in mind. It is important that the hands are washed with unscented soap before fingering you. This is to ensure that no irritants or microbes enter the vagina, as they can cause irritation or infection.
Other People's Experience
Every girl has a different type of hymen, it could be thin or thick and could be painful when broken or there might be no pain at all. However, the answer to does fingering break hymen is yes. I and my boyfriend were fooling around and he was fingering me a couple of times. He would go in too deep sometimes and I would make him stop when it hurt. This happened to us a couple of times. One day he was fingering me and I did not feel any pain and I thought maybe I got used to it. But when he pulled out he noticed blood on his fingers and that's when I realized he had popped my cherry.
When we did have sex for the first time, there was no resistance or pain that I felt, much like feeling I had done it before. So does fingering break hymen, yes it does. And important to remember is that some girls are just born without it.
You can find more questions about losing virginity and it feels here.
ANY IDEAS ABOUT THIS TOPIC?