You never know when something bad hits your beloved ones. Still, you can be there to help them out, and it doesn't take much effort either to learn how to cheer up a friend. There are just a few core principles – stay by their side, don't be on the gloomy side, and don't aggravate the problem whatever it is. The rest just depends on the flight of your fancy. Read on for some suggestions.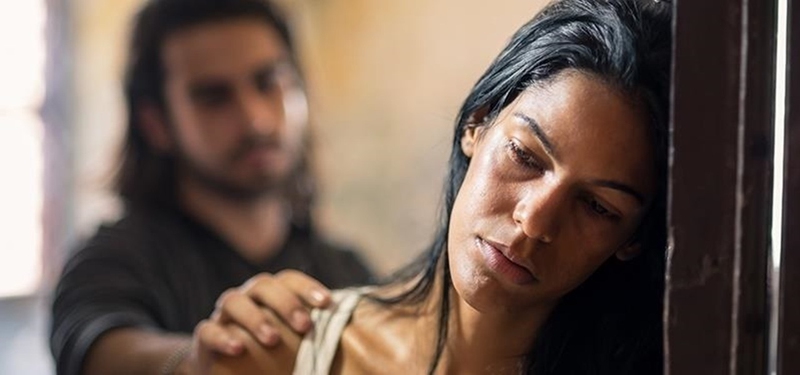 12 Effective Ways to Cheer Up a Friend
1
Be a careful listener
The first step is always to identify what's wrong with your friend or loved one. They don't always show it, or are willing to share their deep concerns. In this case, it's up to you to listen carefully and read the signs indicating that your friend goes through some sort of inner turmoil or faces some tough problems.
2
Learn to be empathic
The true support comes from someone who truly knows how it feels. If you have never encountered the same issue, empathy is what works best. It's not just about saying that you are sorry; instead, try to get in your friend's shoes and come up with a more effective solution. For this, don't be afraid to confess that you are frustrated too. Stating your positive intent is half job done.
3
Don't let them freak out
Regardless of how bad the situation is, your task is to keep your friend from panicking or freaking out. Start with asking them to calm down, as this is the state of mind that can be helpful in dealing with difficulties. Also, it provokes a more considerate attitude that keeps from making wrong decisions and is really a good progress on the way to learning how to cheer up a friend.
4
Don't be greedy with your time
One of the most desirable things that someone in pain wants to hear is that others truly need them. So don't just tick the box and pretend you share your friend's feelings when you can't even spend an evening by their side. Show that you don't mind giving up your own plans for the sake of your friend, and believe me – this will be much appreciated.
5
Binge-watch your favorite oldies
Probably, getting relaxed and escaping into the fictional world can help clear up your friend's mind. One of the options would be to suggest watching some quality black and white movies from the golden era of Hollywood (or downright Charlie Choplin dramedies?). These masterpieces of naivety and warm-heartedness are sure to work!
6
Go on a shopping spree
Now, quickly get your friend's mind busy with price tags and this season's fashions on a cheerful shopping spree in the heart of your city! You could even go somewhere else for a change and spend a few careless hours trying on suits and gowns. You can then celebrate your purchases with an ice-cream or a glass of wine and set your thoughts on subjects far away from any of your concerns!
7
Travel together
Go see different places, new amazing people and funny adventures as you embark on a journey. Traveling to the seaside is ideal – it's been long known to have a soothing effect on everyone in pain. It's not accidental that resorts are listed among the best remedies against heart sores.
8
Re-enact your childhood games
If you wonder how to cheer up a friend with no need to go anywhere, just recall how you loved to spend your time as a child. You may want to build a tree house, or climb fences, or throw a picnic in the backyard, or even re-enact some children's play in front of an improvised audience – everything counts if it can bring a smile to your friend's face.
9
Throw a fancy dress party
This is similar to children's games but probably with a bigger crowd and some alcohol involved. If your friend is too troubled being herself or himself in this tough situation, pretending to be someone else just for a night can help to distract their mind! A Hollywood star or a pirate – you never know what can do to forget yourself for a bit.
10
Leave cheerful notes
Getting to know how to cheer up a friend involves a bit of imagination, it's true. So when you are not around, make sure to remind your friend of your support through touching notes and lovely reminders every here and there. From a heart-warming sticky note to a surprising text message– try them all!
11
Find the solution
When the tricks to distract attention have worked, it's time to get down to a real solution to your friend's problem. It may probably involve taking up a bit more responsibilities and duties from domestic chores to a serious talk with professional supporters in tougher cases, but it's all up to you to help your friend get on with their life in the long run, not just for one evening.
12
Get others on board
You don't have to deal with it alone. If you've been around your friend for some time, you may know whom to engage from their friends and relatives. Should you organize everything properly, your friend could find herself surrounded by lavishing joy and love which will surely have a stronger and longer-lasting cheering up effect.
ANY IDEAS ABOUT THIS TOPIC?