You will never get a second chance at making a great first impression, and the art of French kissing is one of those life experiences that you want to get right the first time. French kissing can be a lot of fun if it's done correctly; but get it wrong, and it could be a relationship turn off. French kissing correctly begins with the knowledge of step by step instructions from those that have mastered the art of French kissing.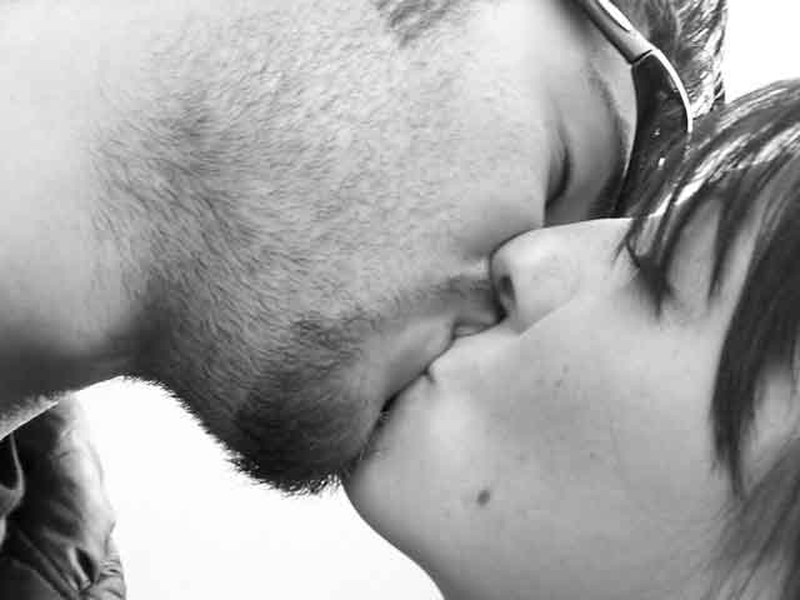 How to French Kiss Step by Step
1
Preparation
Successful French kissing begins with proper oral hygiene and a bit of planning. Be careful what you eat. Obvious turn-offs such as onions, garlic, and tuna are not wise choices, but other food items such as alcohol, cheese, and spicy foods, can also make your mouth a no go zone. Whenever possible, keep a travel toothbrush or a breath mint with you, you're going to want to make sure that your breath is fresh before you begin planting the passionate kiss.
2
Find the Right Angle
When you are ready, lean in to your partner at an angle that avoids any collision with your nose. You will also want to angle your head back to avoid bumping heads. Begin this step going in while gazing deeply into your partner's eyes, and close them as you lean in for the kiss.
3
Moisturize and Start Slow
Before your lips meet for the first time, take a moment to lick your lips to moisturize them. Start out slowly placing tiny kisses beginning at the corner, and working them to the center of your partner's lips. You will want to control the closed mouth kiss, enjoying the friction of your lips against your partner's while building up passion for the open mouth French kiss. Make sure your heads are in a comfortable position before moving on to the next step.
4
Work the Way In
Now try deepening the kiss by opening your mouth slightly and encourage her lips apart with your lips. Take your time, it's not a marathon, if your partner shows any signs of withdrawing, resume closed mouth kissing. But if your partner appears to be enjoying it, keep parting her lips, moving them in a slow, circular motion. The idea is to start with slow movements to open the mouth as passion intensifies, and the kisses become steamy.
5
The Tongue Comes into Play
French kissing is not complete until you use your tongues. You can start by tracing your partner's lips with your tongue, or inserting your tongue gently in their mouth. Be patient and try coaxing their tongue to interact with yours. The goal is to get the mouth open, so your tongues can take the passion to new levels.
6
Have Fun!
Once you have succeeded, you can alternatively touch your partner's tongue gently, and explore the inside of their mouth. Try alternating lips with tongue and start touching tongues against each other lightly, but going back to the lips frequently, which acts as a simulation of the sexual act itself. Once you're passionately kissing, use your tongue as a tool to explore and have fun with your partner, kissing gently, but passionately.
7
Don't Forget to Breathe
As silly as it might sound, don't forget to breathe! Remember that when French kissing, you will not want to run out of breath. You should be able to comfortably enjoy the moment, exploring your partner's mouth and tongue. Focus on the moment, enjoy the sensations, explore possibilities to increase the pleasure; but above all, keep up the intensity of the kiss, and show your partner just how much you love to French kiss them.
8
Stop Slowly
Don't just stop all at once. Gently roll back the intensity of your French kissing until you're back to those lip touching kisses, and let them trail off gradually.
9
If it still bothers you with the how to French kiss step by step instructions above, watch this for a clearer demonstration:
Tips for Better Kissing
1
Good Hygiene
Aside from having a clean mouth, you'll also want to have a clean body prior to any date. Proper hygiene includes bathing or showering, and using a good deodorant. The cleaner you are, the more irresistible you'll be for your date.
2
Proper Grooming
Before you apply the instructions of how to French kiss step by step, pay attention to your appearances. You don't have to wear fancy clothing, but you'll want to dress up for the occasion. Make sure whatever you wear compliments your overall appearance. Your clothes should be clean and attractive; and the more attractive you appear, the more inclined your partner will be in getting close up and personal.
3
Appropriate Lipstick (for Girls)
Do not overdo it, ladies! As it relates to lipstick, try using a shade that is flattering your lips, making them look kissable. A nice touch might be using lip-gloss, as long as it's not too sticky. Remember not to wear heavy or darker shades of lipstick; it just ends up making a mess of you and your partner's face.
4
Before the Kiss
It's important to set the stage before the kiss. You'll want to slowly and gradually ease your date into the mood. This is accomplished by exchanging loving looks, and gazing into each other's eyes. Gently stroking your partner's hair or face, caressing the back of the neck, or rubbing your partner's earlobe, sets up the very passionate French kiss.
5
Keep It Private
Unless you're into public displays of affection, French kisses, especially the first ones, should be in a private setting. Try setting the mood with some music, it will probably enhance the romantic moment.
6
Additional Tips
Things you should look out for with the how to French kiss step by step instructions:
If you're sitting on a couch or love seat, turn towards each other.

Learn to know the difference between if they're toying with you, or teasing you, by refusing to get closer.

Pull your partner closer to you using gentle pressure, but try not to be insistent or forceful.

If your partner shows any sign of resistance, slow down or stop completely.
ANY IDEAS ABOUT THIS TOPIC?