Who does not want to try a few tricks to look more handsome and attractive? Really, it is not something limited to women only, as there are men who want to know how to get handsome face. In today's world, your outward appearance matters a lot. If you look good, you will have higher chances of getting better service, better salary and probably a better girlfriend as well. Thankfully, you do not need to go through a lot of hassle to change your appearance and improve your overall personality. Let's find out more about it.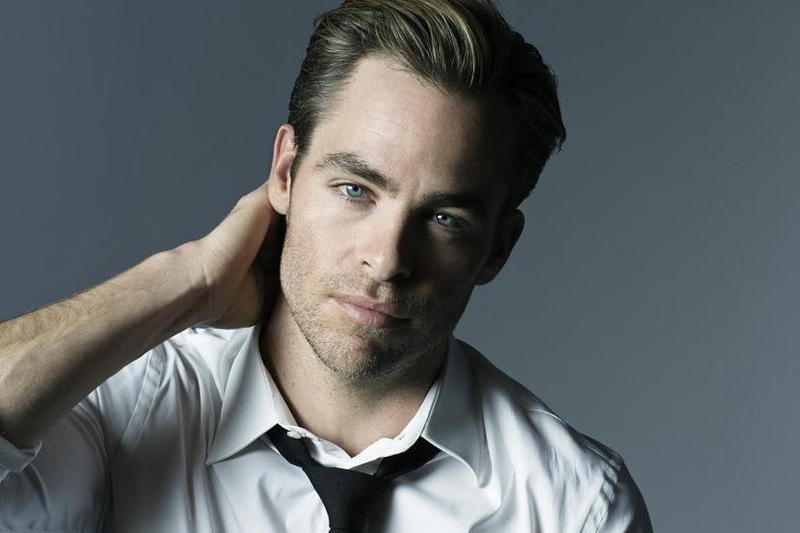 How to Get Handsome Face for Men
Thanks to the superficial world you live in, your life is likely to become easy if you look handsome and attractive. Here is more about how you can change your appearance.
1
Go for Classic Sideburns
Stay away from gnarly sideburns when it comes to everyday business. Ideally, your sideburns should not be longer than the middle point of your ears. You may want to go a tad longer only if you want to make your face look a bit narrower. You can have those sideburns shorter to widen your mug.
2
Use an Off-Center Part to Tackle Your Big Nose
A large nose does not always look unattractive, but you have to do something about it if it makes you self-conscious. You can opt for a side part to help minimize focus on the middle part of your face. You may also consider wearing your bangs away from your head to visually reduce the size of your nose. Avoid it though if you slick your hair straight back.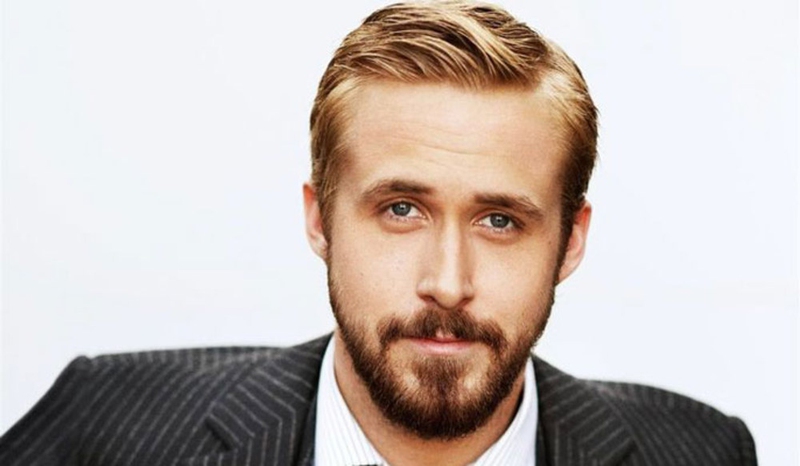 3
Tackle Your Small Chin with a Beard
How to get handsome face for men? Growing a beard in the right way will always give you a masculine look and make you a lot more handsome. You can add volume to your chin area simply by growing a moderate amount of facial hair. Be sure to invest in the right type of shaving tools to help maintain your facial hair in the right way.
4
Consider Wearing Sunglasses
You can use accessories to make you look handsome and smart. This is where the right eyewear can make a big difference. For example, you should avoid round glasses if you have a round face, as it is only going to accentuate the roundness. Going for a bold brow bar glasses is a better idea. You can also add a strong line to your face by opting for the solid bar.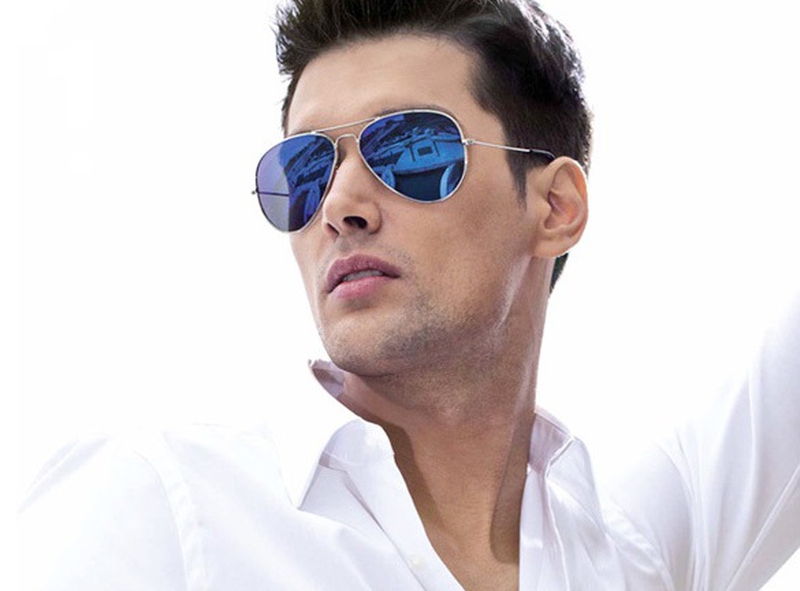 5
Use Facial Hair to Tackle Roundness
Along with wearing sunglasses, you can also use facial hair to make your round face look more angular. A circle beard is usually the best bet, especially if you have delicate facial features as well. Be sure to keep your beard cropped close to your face – avoid a busy beard because it can easily overwhelm your features.
6
Wash Your Face Several Times a Day
It is important to keep your face clean, and you can do it by washing your face several times a day. Never ignore the importance of washing your face once in the morning and once again before going to sleep. With higher testosterone levels, men are always more prone to developing pimples and outbreaks. Washing your face regularly will help prevent the issue.
Be sure to use a gentle cleanser if your skin is dry and flaky. Use a cleanser designed for combination or normal skin if you notice your nose, forehead, and chin to be oily but your cheeks look dry. A clay-based cleanser usually works fine for oily skin.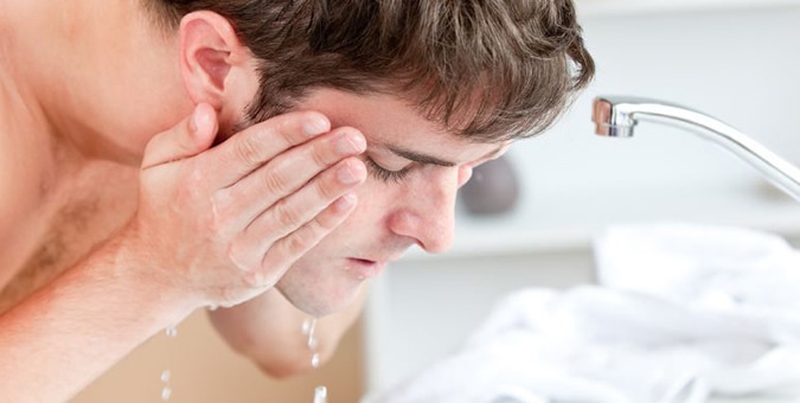 7
Have Regular Haircuts
How to get handsome face for men? Never ignore the importance of getting regular cuts even if you are trying to grow your hair. This prevents split ends and gives you a slick look. You should have your hair trimmed every 2-3 weeks if you want to keep your hair short. Ensure that you have the hair down the back of your neck shaved regularly. If you want to grow out your hair, you should be going for a haircut every 4-6 weeks.
8
Consider Grooming Your Eyebrows
Although it is completely personal and you may not want to meddle with your eyebrows, sometimes grooming your eyebrows does help improve your overall look. Be sure to use a good pair of tweezers when working around your eyebrows. Hold a pencil to the edge of one nostril so the pencil crosses your eyebrow and then pluck the hair that runs past it. Repeat this process with the other side as well. It is okay to trim a bit beneath your arches if you want a more refined look. Keep in mind that you should never try to remove hair above your eyebrows.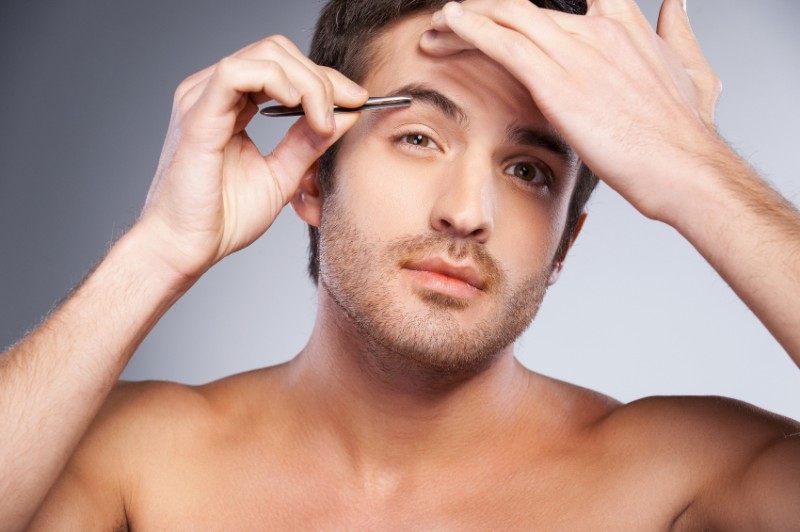 9
Wash Your Hair Regularly
You may consider washing your hair every day, but it is just fine to do it every other day, especially if your hair is dry. Be sure to select a right type of shampoo designed specifically for your hair type. Do not opt for products that offer shampoo and conditioner in one. Your hairdresser can guide you to help you find the best shampoo for your hair.
10
Choose a Right Hairstyle
To learn how to get handsome face for men, it is equally important to learn how to select a right hairstyle. You can ask your friends for their opinions or let your hairdresser do the job. You may consider parting your hair to the side, down the middle, or not at all. Combing your hair in one direction may work for some. You can even pull it back into a ponytail if you have long hair. It is fine to experiment a bit until you find out what hairstyle suits you the most.

ANY IDEAS ABOUT THIS TOPIC?