Sunny weather, beautiful sunsets, and nights filled with excitement. Let's enjoy the relaxing moment! Call your friends and family and get ready to have a relaxation. Or do you only want to yield to your laziness and don't want to go out? (Yes, home is always the best.) That's no problem! You can still have fun from the comfort of your own home. And it also means an excellent opportunity to decorate your home. 2022 revamp DIY deserves a try. Let's cozy up your outdoor space this spring! Quick Look!
The New Website For Professionals £20 Off Welcome Gift. For Your First Order with the Code: HELLOPRO!

Got a patio, balcony, or garden? Perfect! That is all you need. Now, let's create the perfect space for parties and get-togethers with your loved ones. Gather up your tools and put on your jeans and overalls, it's time for a house revamp DIY!

Here, ManoMano will help you out with DIY, gardening, and home improvement. Best of all, there's no need to make multiple visits to the store. All you need is an internet connection and you can search for ideas if you want to DIY and order everything you need right from your own home.
Now, without further ado, read on for fantastic ideas and inspirations to transform your outdoor space.
Hold On Your Budget And…It's DIY Time!
You only need a small outdoor space to have fun. It is worthwhile to put your creativity and innovative ideas in DIY home decoration from a gorgeous backyard hangout to a chic patio bar. Here are the ideas on how you can do it yourself in a most reliable manner.
1
Add a fence and paint them colorful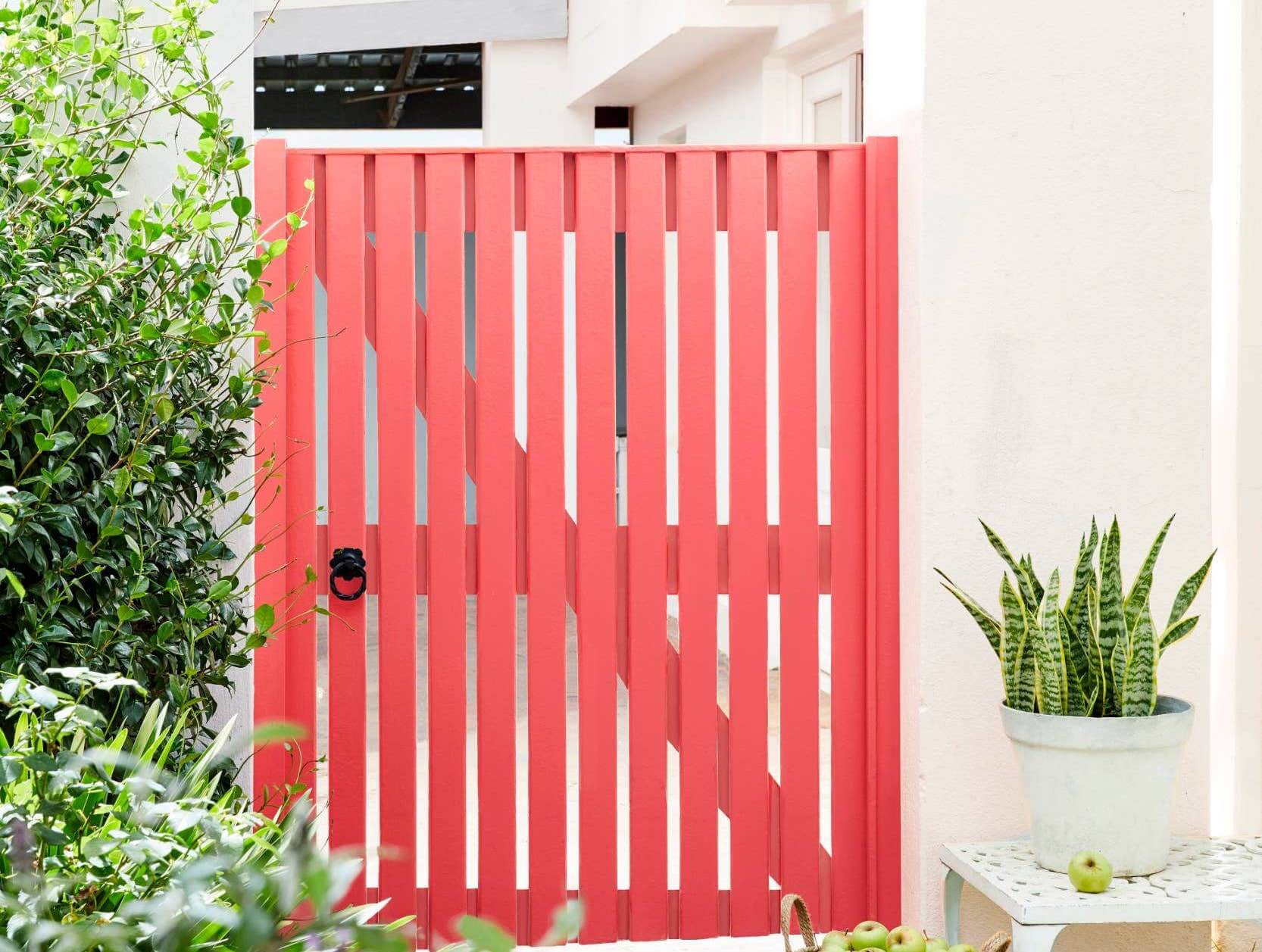 Fencing is generally laid for protection purposes, but improvement in their appearance will beautify your garden or balcony. Colours like pink citrus, bold grey, white, bright yellow, prominent black, and other similar colours will suit more for fencing and enhance the exterior look. You can install a wooden fence yourself by marking the layout and prepare holes to install fence pickets. Be careful while inserting screws and latch.
2
Make a pallet table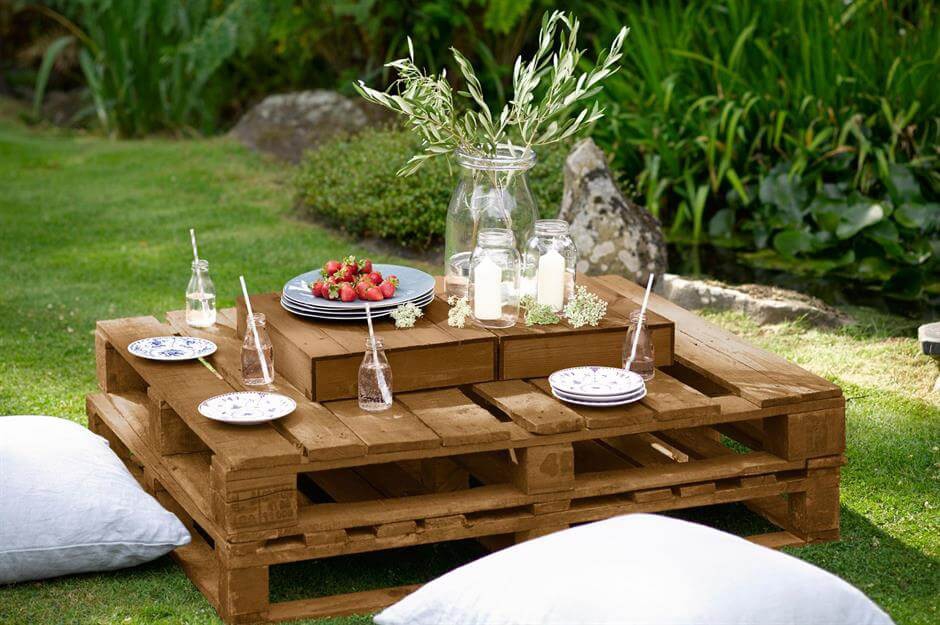 Garden furniture might cost you more; therefore, it's a good idea to make a pallet table with your notion using recyclable materials. It is easy to make a low-level pallet table and decorate it accordingly.
Here is the easiest way by which you can design a most desirable pallet table to put in gardens, cabins, patio, or other spaces. Check the guidance from ManoMano, follow these simple steps to get a unique pallet table. Plus, it is an option to make the table attractive by staining it with your favorite colour.
3
A storage rack for your tools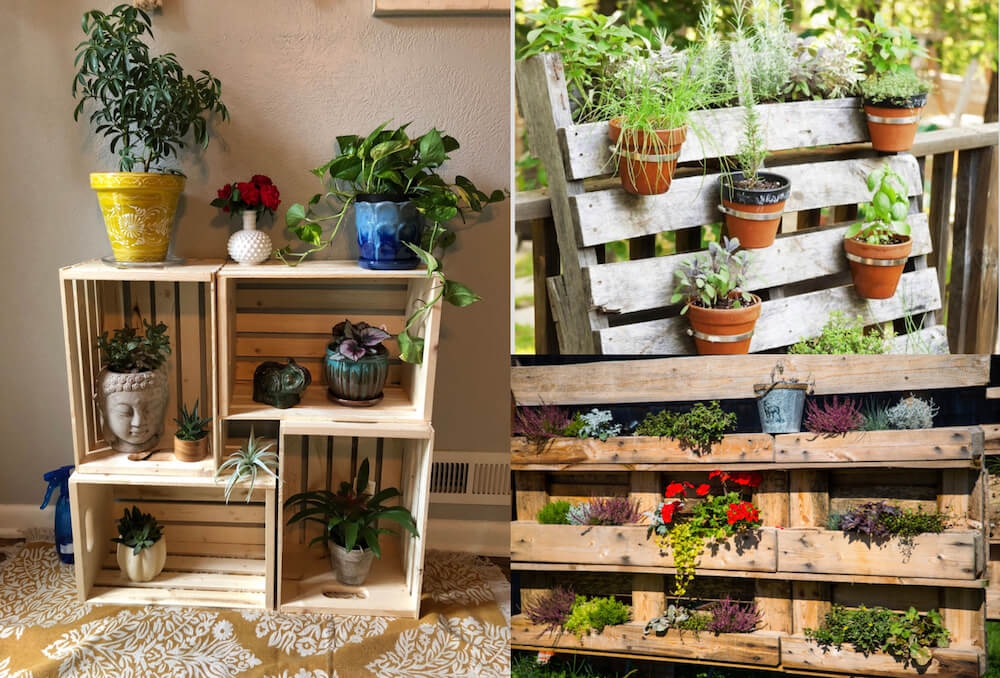 Storage racks in your spaces look convincing. You can put DIY storage racks made of pallets designed according to your choice. Also, you can put plants or flowers around it and paint it with beautiful colours.
You can carve a pipe tool rack to shelter your tool on walls. Hang it on the wall, lean it against the wall or just lay it on the ground.
4
Decor with plants and make plant pots by yourself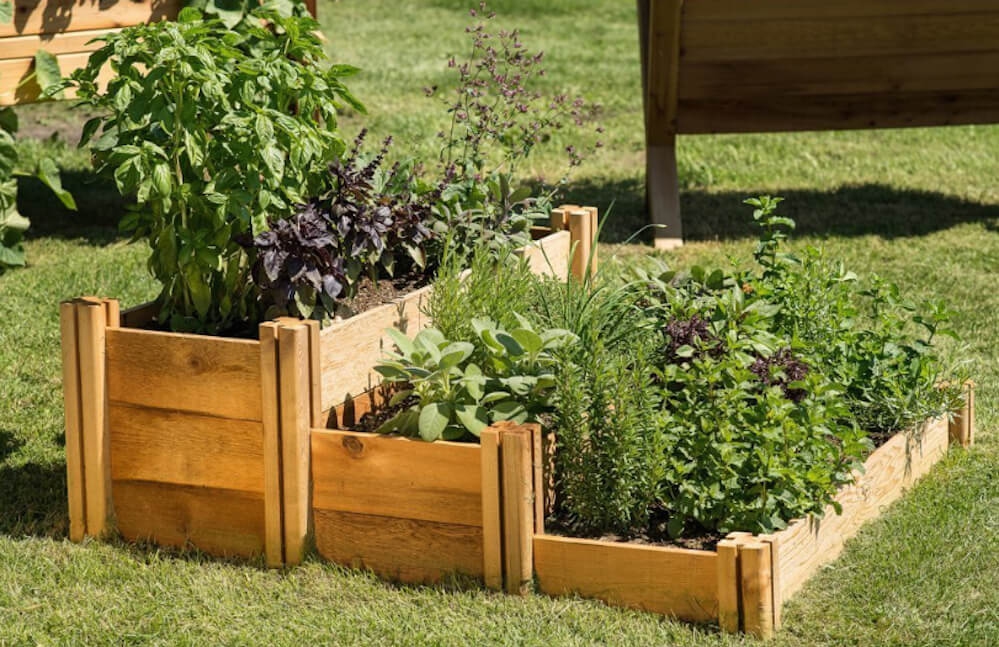 Adding greenery in your spaces intensifies the beauty of the garden, patio, or balcony. If you already have flower pots, then you can decorate them with the painter's tape, acrylic paint, permanent markers, etc.
It will be a great idea if you will make DIY pots yourself. While making the table, some pallets may have left. You can put them together and create a plant container. Or how about make a clay pot. You can create your pot-like shape using oven-bake clay.
5
Most wonderful idea- create home bar on your own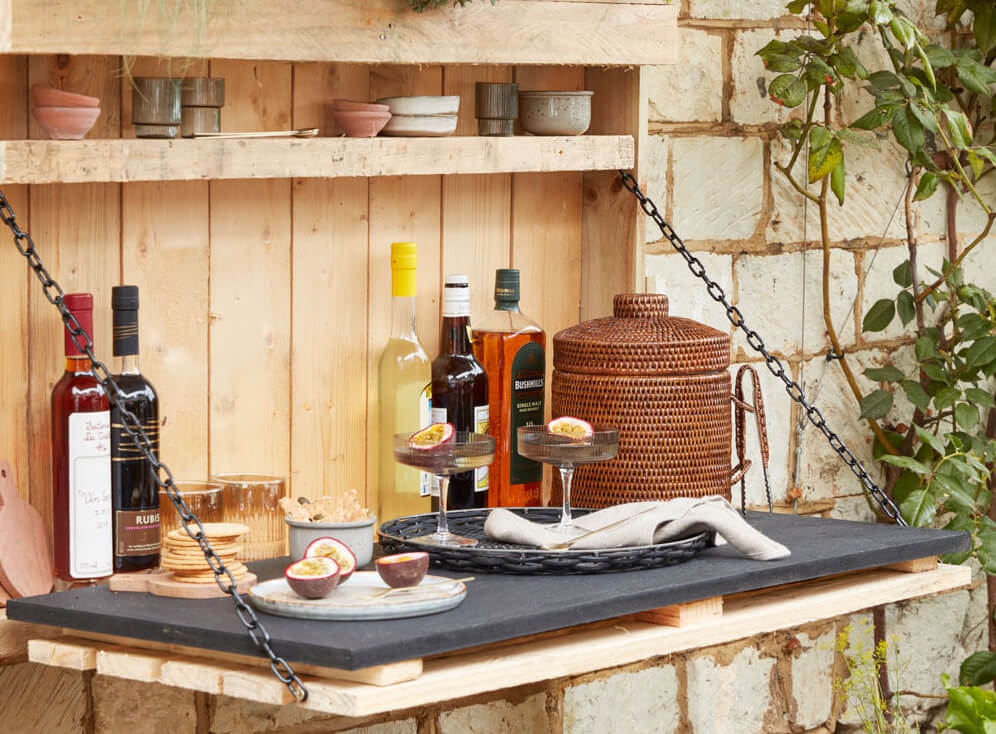 You might be having lots of imagination about how your favorite space will look. It's a good chance to improve this space with your imaginativeness.
You can decorate it with bright lights and put your favorite things there and decorate them with your taste. You can make murals or paint with colours on walls or fencing, put racks for storage, hang boards, droop lamps and lights, etc.
Conclusion
DIY home improvement is a great utilization of time while staying at home. It allows you to put your effort into decorating your home with your ideas without spending extra money like a craftsman. It enables you to enjoy stress-free time with your friends and family in self-designed surroundings.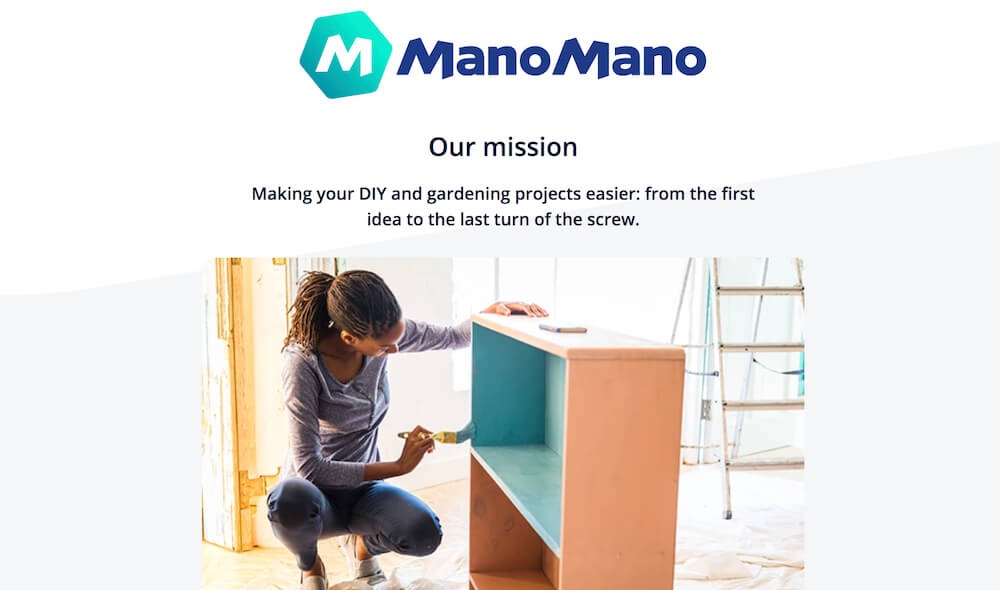 To make it simple, ManoMano can assist you in accomplishing your DIY projects. They provide a platform to exchange tips and advice from the community to provide the best ideas for home improvement.
ANY IDEAS ABOUT THIS TOPIC?