Are you shy as a lady? If you don't like asking for the attention of your husband directly, and can't seem to be able to handle his lack of care and indifference, we may have the right solution for you. If you have been looking for how to seduce your husband, you need not worry anymore. This article will teach you how to seduce husband easily and make you more desirable to him.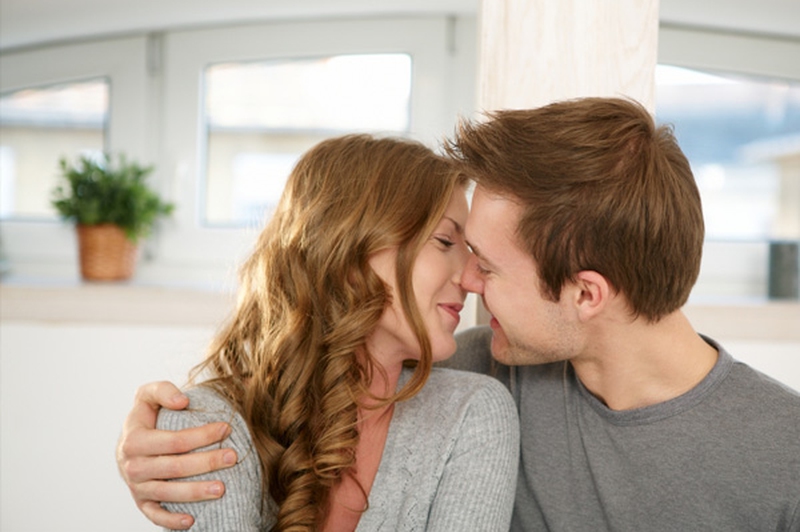 How to Seduce Husband: 33 Most Effective Methods to Make Your Husband Focus On You
Come up with something new. You can talk about a new sex position you just read about or a new thing you have always wanted to try out but have not been able to due to one reason or the other.

Play the Never Have I Ever game. This game will help you get to the bottom of the things you have always wanted to bring into your sex life with your spouse.

Let him know what you prefer. Guide his hand and instruct him where and how to touch you.

Masturbate in his presence. Men are known to get turned on whenever they watch a woman masturbate in front of them. TV time is a wonderful time to dig your hands into your pants and feel horny.

Take him along when shopping for your lingerie. Sampling the lingerie you wish to buy will drive him nuts and make him look forward to having you as soon as you get home.

Send him a rough photo. We are not saying you should send nude photos, but photos of your nipples struggling against your fabric or your exposed laps while at your work desk.

Unhook your bra while he watches. Remove the bra, and go back to what you were working on. This will get him thinking about a sex there and then.

Tease him. One of the best tips you can ever get on how to seduce husband is to tease him with both what he can have and what he can't have.

Talk dirty. When you are watching TV at home or partying with friends, let your husband know exactly what you wish to do with him at that very moment.

Write something dirty. If for some reasons you can't engage in dirty talks, let him know what you plan to do to him later through notes or text messages.

Caress him. One way to set a man off instantly is by touching him. Try running your fingers down his arm or scratching his palm, any of these will turn him on instantly.

Play some footsie. You won't want to get too hot or heavy when you go out. Reduce your French kisses, but playing around under the table is allowed. Stretch one of your foot and use it to trace his legs. This is one little game you can play with your man all night in your bedroom.

Massage him. Give him a gentle massage after a hectic day at work. If you are not too skilled with massaging his back with your hands, try kissing him on the back for a change.

When he returns from work and rings the bell, go to the door half-dressed. Answering the door half-naked will make his imaginations run wild and turn him on instantly.

Let him see what he has been missing. Keep parading up and down before him while getting dressed to go out. You can act like you do not know what you are doing.

Go without any panties and whisper to him you are not wearing any under your tight jeans.

Eat a popsicle. We all know what the shape looks like, and make sure you use your tongue a lot while eating it.

Don't allow him to touch you. You can stand before him barely dressed or completely naked, without letting him touch you. This will make him go crazy with desire.

Talk to him seductively. Tell him how your day went, and tell some very funny stories about the kids or any one of your friends.

Apply a cute nail polish he loves seeing on your nails, and make sure he sees them right away.

Ensure you are always smelling nice. Wear that perfume he loves the most, and wear different ones on different days for variety.

Turn the lights down, and leave only an indirect light. Put on a cool music. This will create a very romantic and relaxed atmosphere.

Highlight your breast to make them appear more tempting. Put on a V-neck that does not expose much of your breast. Your husband won't notice this trick, but he can't miss the highlighted contours around the edges of your breast.

When your husband tries telling you how his day went, make sure you are seated next to him and show pure interest in whatever he is saying. You can reach out to his hair. Play with it, touch the erogenous zones in his body such as his ear lobes and neck.

Make some eye contact. You can pass a lot of messages with one simple look if you master this art of communicating through eye contact.

You can bite on your lower lip. Your lips remain one of the sexiest features on your body. Use this to your advantage by biting it gently to get some attention.

Give him a special gift that will keep him thinking about you all day long. You can give him a gift he can take along with him while going to work with instructions to think of how sexy you are whenever he uses it.

Get him tied up when he is not expecting it. Your scarf or belt can do this perfectly.

Watch a sensational TV episode or movie. Think of your most romantic sex scene of all times. Once your man settles down on the couch, insert that hot sex film that contains your favorite sex scene and let the feeling overtake both you and your man.

Wear something very feminine and sexy while at home like your pajamas, a cotton shirt, anything that enhances your sex appeal. Don't wear lingerie that exposes too much of your bare skin.

Anytime you purchase a new clothe, try the new clothe in his presence and ask for his opinion about the clothe.

When at home, make sure your home is down, you can wear a backless gown, and touch your hair playfully at intervals. There is something about loose hairs that turn men on anytime they see one.

Dip your hands into his pockets. Help him bring out his wallet or gum from his pocket. This will enable you make some contact with his body.
ANY IDEAS ABOUT THIS TOPIC?