Have you been missing the times your girl used to get passionately intimate with you?
Do you feel your best game isn't working on her anymore?
Or you're infatuated with someone and would really like to get close to her?
Well worry not as this article will tell you exactly how to seduce your girlfriend and bring the spark back into your sex life. And trust us, she will thank you for it!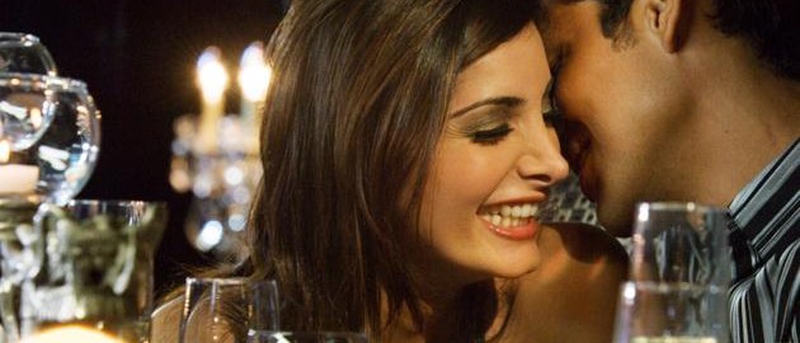 The Basics of Successful Seduction
1
Now before you jump and try something cheesy to entice her, let's understand the basics of female seduction. The most important fact you need to know about her is this:
Female seduction is more than just about sex.
Because women are extremely complex beings unlike guys, they are attracted to not just good looks, but also other distinguishing qualities.
The three most important traits she gets turned on by are:
● Irresistible Personality
● Power
● Status
If you have a strong personality, you've already won half the battle. Forget your looks, your bank balance and thinking how to seduce your girlfriend, if you just have this single trait in you, you should not have any difficulty getting your lady in bed.
A charming man who can make a woman immediately feel at ease and yet also connect emotionally with her will have a huge advantage in seducing her. Being confident while talking to her and distinguishing oneself from the crowd can make a man stand out from other pursuers. So men with dry personalities really need to work on their charisma here.
Power has always been something women have looked for in men. And that doesn't just mean physical strength. She looks favorably at a man who has the power to lead people and inspire them. It's also attractive for her to see a man who has the mental prowess to remain calm even in tense situations.
Your status in society not only defines your success among people, but also how much you'll be able to seduce your girlfriend. Nothing is more attractive to a woman than see her guy have respect and standing in the society. For her, it shows the man has money and can take care of her needs. He is also possibly kind and sincere towards others so people hold him in high esteem, something she looks for in a partner.
Even if you have just one of these three qualities, you will have a relatively easier time trying to get intimate with her. And if you have all three, consider yourself a lucky man.
So now that you know the basics of how to seduce your girlfriend, here are a few tips that will help you in this worthy endeavor, now and forever. Use them and you'll have a woman that never leaves your side.
7 Tips for Seducing Your Girlfriend
1
Slow and Steady
The old adage of slow and steady wins the race proves absolutely true here. Don't jump on her on the first sign that she is getting seduced. Take it slow. Involve plenty of foreplay. Touch and tease her. Gradually make her feel something better is coming. Do it right and she will want more and more from you, making your job easier.
2
Look at Your Best Today
You may be more comfortable in your old T-shirt and washed up jeans, but today's a special day. Wear something classy, something she likes you in. Even if that suit feels a little uncomfortable, wear it for her. She'll immediately develop an attraction towards you. And while you are on it, put on a nice perfume. A few sprays of simple musk cologne would make you more alluring. Add a pair of nice shoes and you are good to go.
3
Shower Sincere Praise on Her
If there's one thing women can pick up easily, it's false compliments by men. Be sincere and generous in your praise. Talk not just on her beauty and smile (by all means do, but don't make it unbearably trite), but perhaps also on her smart dressing sense and hair style. If she's a corporate woman, express your respect on her professional success or how she balances work with personal life. If she's good with kids and other people, let her know you admire these qualities in her. This will most probably be a pleasant surprise to her, and you will see her coming close to you.
4
Create a Romantic Ambience
Make a list of what she likes to eat and drink, her favorite sounds and smells and make these available. Also choose foods that are aphrodisiac-those that stimulate sexual desire. Avocados, bananas, nuts and figs are excellent. Like something exotic? Try oysters. All these with soft background music and some scented candles in a warm room, and you have given yourself a great chance at getting very close to your girl tonight.
5
Talk Dirty While Always Looking at Her
There's a thin line between talking dirty that she loves, and talking in a way that makes you sound creepy and desperate. So you'll always have to see her signals: her physical gestures, her breathing pattern (Does she start breathing heavily? That's what you want!) and how she reciprocates to your words. If she likes what you're saying, she'll warm up to it and equally participate in the dirty talk.
6
Make Her Feel Safe and at Ease
Choose a place that has enough privacy. A woman would naturally be scared of her intimate affairs leaked outside, so it's essential that you make her feel secure and assure her through your mannerisms that things will be between you and her only. It's also a good idea to give her a soft massage to relax her, so she'll be refreshed physically and emotionally for your next moves.
7
It's Not Just About Sex
Show that you genuinely love her and that it's not just a physical relationship with her. There's no bigger turn-off for women than figuring out that you are only interested in sex. Maintain a healthy relationship by helping her out whenever you can, appreciating her contribution in the partnership. Don't wait for big occasions; do small things often to make her happy. These small gestures will reward you in the long term. And you'll no longer find it difficult to understand how to seduce your girlfriend.
ANY IDEAS ABOUT THIS TOPIC?