Gifts for men for their seventh wedding anniversary can range from something falling within the traditional wool and copper to the modern symbols of brass and desk sets. If you're feeling generous, a gift including a seventh anniversary gem of onyx, gold beryl or yellow sapphire would be fitting. Determining which way to go depends entirely on the individual man who's celebrating his wedding anniversary. The gift should match his lifestyle, taste and personality.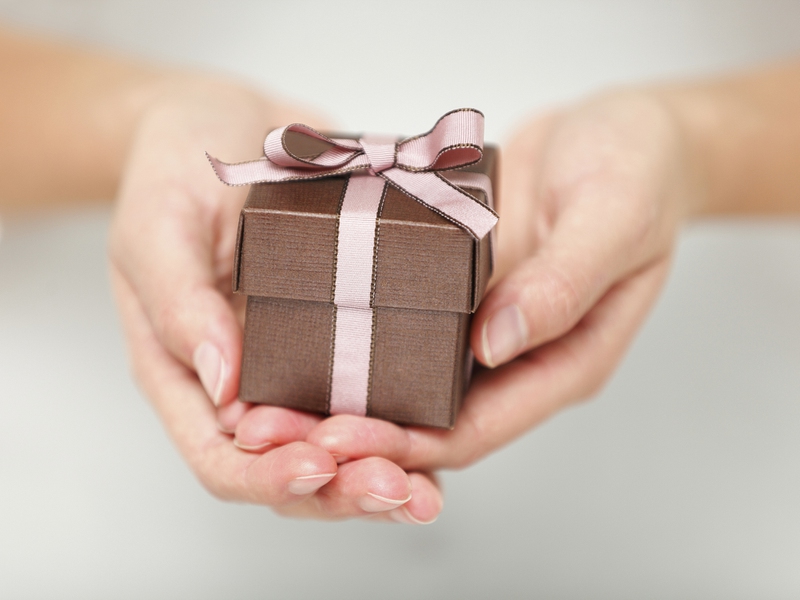 Part 1
1
Wool

Wool sweaters, blankets, scarves, gloves, slippers, socks and hats are ideal, particularly for a fall or winter anniversary. Some gift shops make roses out of wool specifically for a seventh anniversary, which make nice gifts for a sentimental guy. Vacations or cruises to colder climates--perhaps a seven-day trip--create an opportunity to use a wool blanket big enough for two.
2
Desk Sets
Desk sets in his favorite woods or colors are often appropriate substitutes for wool or copper items. Choose cherry or dark wood for a man with an oversized desk or dark leather furniture. Light wood, such as birch, may go better with a contemporary office. If he doesn't have a desk at work, consider a desk set that may serve as a valet on his dresser. Combine a copper pen set or pen holder with a desk set if you want to honor the traditional and modern anniversary symbols. Expand on the term "desk set" and get him a nice briefcase, computer or computer accessories if he could use them more than an actual desk set.
3
Copper or Brass
Seven rare pennies are thoughtful gifts for a coin collector. Copper wine baskets or enhancers are appropriate for giving to a wine connoisseur. Copper cuff links or tie tacks make ideal gifts for a businessman. Copper statues or wall art can accentuate his desk or the fireplace mantle.
Brass gifts can be substituted for copper. A brass key chain fob in a shape of his favorite sport--a golf club, tennis racket, racing car--would please many men, or the fob can be engraved with a personal message. Money clips, pocket watches or desk clocks of brass may work for your guy.
4
Gems
A piece of jewelry that showcases one of the seventh anniversary gemstones might be ideal for a man who likes jewelry; if your budget allows. Black onyx beaded necklaces are one option. Dog tags or ID bracelets featuring stainless steel and black onyx are another option. Rings and cuff links are available in black onyx, yellow sapphire and gold beryl. If you want to mix it up, have a personalized statue made of copper or brass with gemstones embedded within the statue.
ANY IDEAS ABOUT THIS TOPIC?