Oh my. Who remembers this feeling? When you just started liking someone and you can't stop thinking about that special person! It has happened to the best of us. In this state, we start to ask ourselves "What is happening to me?" It is like we are constantly in a floating state – and that is when we are not seeing that someone. When that person comes around or we hear his or her name, our heart sinks and we get jittery. We know the feeling alright. Some people love it and others can't stand it. No matter how you feel about it, there definitely will be a song to express your feeling.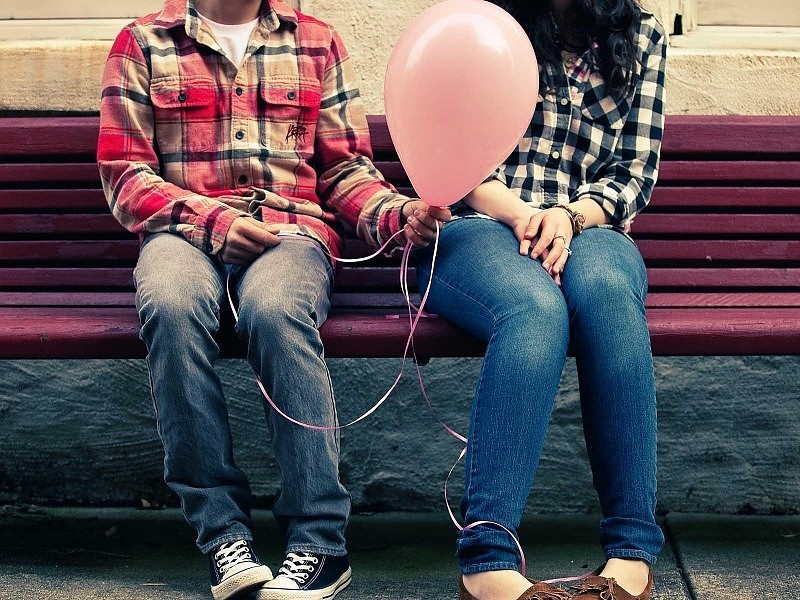 Songs About Liking Someone
Sometimes the feeling of having a crush is so intense and there are no words to describe it, until we hear that perfect song which says it just as it is. Find below a collection of the cutest songs about falling for someone.
1
You got it bad – Usher
This is one of the numerous hits by the American superstar who was signed to Arista records at the time. This song talks about meeting someone that makes you want to change your ways. The chorus says it all when he says "When you're on the phone, you hang up and call right back". That is how it feels and when you like someone, you always want to hear from or be around that person. Usher nails it on this one and lots of listeners connect with him. The song went on to top the billboard top 100 for about a week.
2
When I see you – Fantasia Barrino
The American Idol winner landed her most popular hit via the song "When I see you", and it is still one of the most innocent songs about liking someone ever released. The song talks about a crush and it is so real. She gets into the heart of the matter with her simple yet carefully placed lyrics. The song features acts that truly occur when one is having a hopeless crush. Lines like "I scribble X and Os in my notebook" and "checking how my hair and my nails look" explain that feeling to the minutest detail possible. Her strong vocals filled with emotion painted a very clear picture which the listeners of this awesome track are able to grasp till date.
3
All this love – Donnell Jones
"Would you mind if I take this seat right here?" That is a cute line and a wonderful way to start a conversation and, in this case, a song. Of course, you wouldn't say those words if there was nothing brewing there. This song brings with it a calm air of possibility and lack of restriction – just what we need when we like a person and want to get to know them. Most times our crushes don't materialize into something real because of all the restrictions and boundaries. Donell Jones goes ahead to break down his walls of limitations in this song.
4
Every time – Britney Spears
Oh, Britney. Such genius went into the song that we don't even know where to begin. This is one of the all-time favorite songs about liking someone. From the soft melodious instruments, the soft melodious vocals to the soft melodious lyrics, the feeling of "liking someone" is written all over them. This song suggests that her crush has complete power over her and she feels so small without him. She gives off the vibe that she is an angel who cannot fly because of him. She even visualizes him when he is not there and that is the only way she sees clearly– that is so sweet.
5
One thing – One direction
Another case of a crush, these boys dropped something miraculous in this song. Liam starts with the verse by saying "I've tried playing it cool, but when I'm looking at you, I can't ever be brave, coz you make my heart race". Isn't that the truth? Anybody who has ever liked somebody can connect immediately to these words. Harry continues with the poetic lines "you shot me out of the sky; you are my kryptonite; you keep making me weak…" Similar to fantasia's experience, so yeah they must be right.
6
Everytime we touch – Cascada
Cascada is a German music act which was started by the beautiful Natalie Horler in 2004, and among other songs is this mega hit Every time we touch. The song has multiple danceable versions but the original one still captivates the ears and minds of listeners. Again we see the presence of the love interest transcending the physical in such lines as "I still feel your touch in my dreams". Definitely, this is one of the best songs about liking someone because as we have seen, liking someone means they are all you think about – even without knowing it.
7
Dilemma – Nelly and Kelly
The collaboration between the St. Louis recording artist and the Destiny's Child singer was, in fact, a classic. The song talks about a forbidden crush and that is very real – remember the restrictions we talked about earlier. Most of the times we find ourselves crushing on someone, but there are too many obstacles along the ways, making us feel desperate. And our sissy selves fuel those thoughts making it more difficult to approach the person. But it is clear that no matter what we do, we can't help but think about them.
8
You make me wanna – Blue
This song is beautiful, and it was nicely delivered by the English boy band. This song is kind of like Uher's hit because we hear things like "you make me wanna call you in the middle of the night". And yes, this expresses our feeling as real as it gets. The songwriting style employed in creating this masterpiece is simple, which makes it easy to sing along even if it is just the first time to listen to it. Although this group has been quiet for a couple of years now, this song remains in our hearts.
9
You're beautiful – James Blunt
This British ex-soldier stunned the world with this one of a kind album back in 2005. Being of military background, we didn't believe he would be so good at making songs about liking someone. The song became the No 1 song in both the UK and the US. What happened? How did this song make such waves? Well for one he followed the formula – it was inspired by a true story, like almost all the songs on this list. This song is a bit heartbreaking when we hear the last lines "But it's time to face the truth; I will never be with you". However, James' ability to capture one unique moment in such a wonderful piece remains one of the most genius feats in songwriting today.
ANY IDEAS ABOUT THIS TOPIC?