Maybe it was an accidental meeting, maybe you were just in the right place at the right time? Chances are you can remember the day you met that special someone like it just happened yesterday. While there are plenty of songs that can express just how you feel for that person, it may take a different kind of song to make you remember when you first met that person. These songs about meeting somebody are sure to take you back to the time when someone caught your eye for the first time.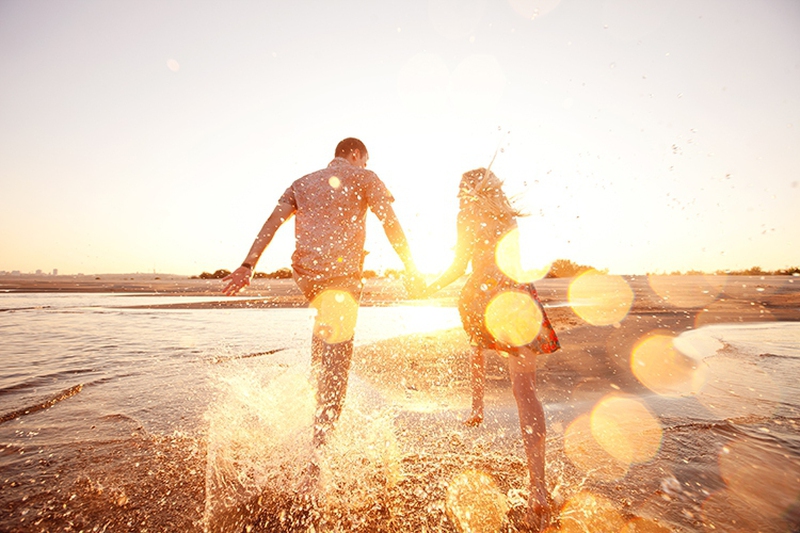 20 Beautiful Songs About Meeting Someone
1
After You, Meg Myers
When you meet someone, you just know that. This song definitely encompasses those feelings of just knowing you've met someone who is going to be a big part of your life.
2
Under the Table, Banks
Sometimes you can't help what your heart wants and that's what this song seems to be all about. "I tried to stop it but I already know", sound familiar?
3
Crush, Jennifer Page
We've all had a crush or two that we've denied. It's just a little crush, at least that how it starts out.
4
Solid as a Rock, Ella Fitzgerald
This is one of those fun toe-tapping songs that might just remind you of a special someone you've met, to make you feel happy.
5
Anything Could Happen, Ellie Goulding
You'll come across some people in your life that will make you believe in the impossible. This song by Ellie Goulding points this out in some unexpected ways. You can simply listen to them and feel that.
6
You Are the Best Thing, Ray LaMontagne
Songs about meeting someone might have you thinking about someone special, like this one. Maybe you might be thinking they are the best thing to ever happen to you?
7
I'd Rather Be with You, Joshua Radin
Need to be bold? Sometimes when you meet someone, you have to jump out of your comfort zone, especially when you know you'd rather be with them. Some people just come along and make you brave.
8
In Your Room, The Bangles
Sometimes you meet someone that just makes you crazy in a good way. The Bangles summarizes that crazy feeling perfectly through the lyrics and instruments in this song.
9
Every Other Freckle, alt-J
This indie rock song will have you thinking about meeting someone with freckles. It's a fun tune that is sure to remind you of someone who is simply one of a kind.
10
Oh Love, Green Day
Green Day isn't the first band that comes to mind when you think about sappy love songs, but this one from them is what you'd like to listen to again and again.
11
Hey Ho, Lumineers
"I belong with you, you belong with me", you just can't help but sing along. This song will have you thinking about the moment when you met your sweetheart.
12
Teenage Dream, Glee Cast
From the list of songs about meeting someone, this one might have you thinking about someone who makes you feel like you're a teenager again. Oh, to be young and in love again.
13
Crossfire, Brandon Flowers
You may recognize Brandon Flowers as the frontman from The Killers and "Crossfire" was his first solo debut. The song hints at the turmoil that can come from meeting someone whom others don't think you should be with.
14
Sweet Talk, Samantha Jade
Who doesn't like to be sweet talked? This song by Samantha Jade will have you thinking about all the sweet things you'd like to say to that special someone you've met.
15
Gold ft. Tyga, Neon Hitch
"It's good to meet you". Sometimes you meet someone who just brightens up your day, and helps you see the shimmering gold in the dark.
16
Sweetie, Carly Rae Jepsen
Just as catchy as her hit Call Me Maybe, Sweetie tells about an accidental meeting between two strangers. You never know who you might run into on a rainy day.
17
Ready or Not, Bridgit Mendler
Sometimes you meet people unexpectedly and sometimes they play hard to get. This fun upbeat song will give you some confidence to get out there and meet some new people.
18
Found Your Love ft. Heir, Oliver Nelson
You'll meet someone that you'll have to go the extra mile for. This song points out how sometimes you need to be more convincing that you are serious about someone you've met.
19
Clumsy, Fergie
Let's face it, we are all guilty of being distracted by someone who has caught our eye from time to time. Clumsy definitely points out how clumsy we can be when falling in love.
20
Domino, Jessie J
Rounding off our songs about meeting someone is this upbeat that will have you thinking about those long nights you've spent someone you've met. Whether it was dancing the night away or talking till the sun comes up, this song will remind you of them.
ANY IDEAS ABOUT THIS TOPIC?