As if a clean breakup isn't hard enough, dealing with the mixed emotions of your ex wanting you back is a whole other set of weird feelings. It becomes complicated when one of you isn't ready to move on. And a relationship after breakup can go in so many different directions, how can you know if your ex who wants you back won't fall into the same patterns that drove you apart in the first place. Wanting you back and changing behavior are two very different things. Here is a list of songs which will tell you how to face this "ex wanting me back" situation and what can really happen.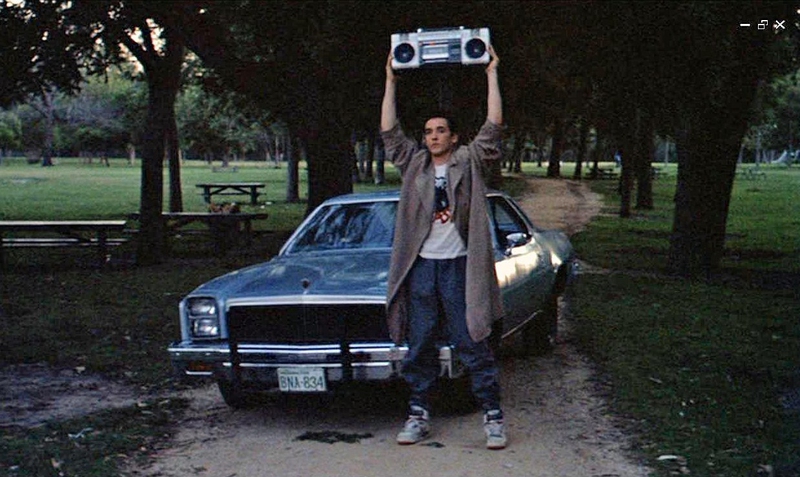 Songs About Your Ex Wanting You Back
1
Yeah Yeah Yeahs – Maps
As Karan O drools out "they don't love you like I love you," you know she's aching for him back. She doesn't just want him back, but aching for it. The lyrics in the rest of the song aren't so distinct, there's that weird metaphor about maps, and Karen O is pretty much just mumbling, but when she comes back around and says, "wait! They don't love you like I love you," you're instantly reminded that this is one of the best songs about wanting an ex back.
2
Stay – Rihanna and Mikky Ekko
In Rihanna's most emotional and naked song to date, she begs and begs for her lover to stay. She sings about the circle you can often find yourself in when you love someone but it's just not working out, "Round and around and around and around we go." Her vocals are most impressive on this track, even for those who doubted the talent of Rihanna from the beginning. Guess it takes a truly broken heart to turn out beautiful art.
3
Try a Little Tenderness – Otis Redding
Among all songs about your ex wanting you back, this one can never be missed. Otis Redding's powerful and soulful version of Try a Little Tenderness is a truly epic love song, and is often considered one of the best songs of all time. He exclaims, "Squeeze her /Don't tease her/Never leave her/Get her to try, try/Just try a little tenderness," and it sounds like he's giving advice to a guy who just messed up big time and lost the girl of his dreams.
4
Maybe I'm Amazed – Paul McCartney
Paul McCartney does such a good job conveying the emotions of someone who is feeling scared and lonely, and he still sounds like a total boss when he's doing it. His candid lyrics are perfect to ease the pain of a broken heart, and maintain its cool rock song status without becoming a cheesy power ballad. Paul McCartney is amazed by the woman he lost, and he wants her back.
5
Home – Edward Sharpe and The Magnetic Zeroes
Don't get confused by the whimsy of Home by Edward Sharpe and the Magnetic Zeroes; just because it sounds carefree and happy doesn't mean there isn't a deeper meaning to it. The duet style helps convey the overwhelming love they have for each other, and how they truly feel lost without one another. Jade Castrinos and Alex Ebert sing together, "Home is whenever I'm with you," meaning that as long as they're together they are at ease. Home is one of the best songs about your ex wanting you back because they consider your heart their home.
6
With or Without You – U2
When two people maybe haven't broken up yet but are going through the motions, it is that same round and around Rihanna sings about all over again. here comes Bono and U2 with With or Without You, and the classic line Bono croons, "I can't live with or without you." The sheer intensity of this song had to be designed by someone who desperately wanted their lost love back.
7
You Are The Best Thing – Ray LaMontagne
Ray LaMontagne would sing You Are The Best Thing to a woman he absolutely adores, or to a woman he desperately wants back. The song is about reflection, realizing that your life is better with them even when it comes down to the small things. Real love is when two people significantly improve the quality of each other's lives.
8
Baby I Need Your Loving – Four Tops
A classic love song like Baby I Need Your Loving by the Four Tops is the perfect little diddy about your ex wanting you back. Actually, it's not even want… they need you back. They need your love. A guy telling a girl how much he needs her is a true declaration of wanting to end the breakup and carry on with a potentially life long and great love.
9
All You Need Is Love – The Beatles
One of the most famous songs about your ex wanting you back is also one of the most well-known and beloved love songs of all time, All You Need is Love by The Beatles. The message isn't complicated, and don't we wish all things in life could be so easy? If your ex wants you back and plays this song for you, then their love is coming to you without any exceptions or compromises. Their love is real, simple, and, most of all, deep.
10
Let's Stay Together – Al Green
In Al Green's Let's Stay Together, he is so convincing and charming. Who could say no to a crooner like him? In this list, this song is the quintessential "get her back" song, and anyone playing this for you, even with just a sliver of romance, they mean it. Even if not pertaining to a breakup, this song works. It's the ultimate love song, sexy and soulful.
ANY IDEAS ABOUT THIS TOPIC?