The first wedding anniversary is often one of the most exciting anniversaries. You have been married for one year, technically still newlyweds, and you have the thrill of sharing your love for a solid year! Figuring out things to do for first wedding anniversary can be tough, though. You want it to be very special, but you don't want to overshadow all the other anniversaries you will have during your long marriage. Not sure how to make it special? Here are several ideas that can make your first anniversary special to look forward to.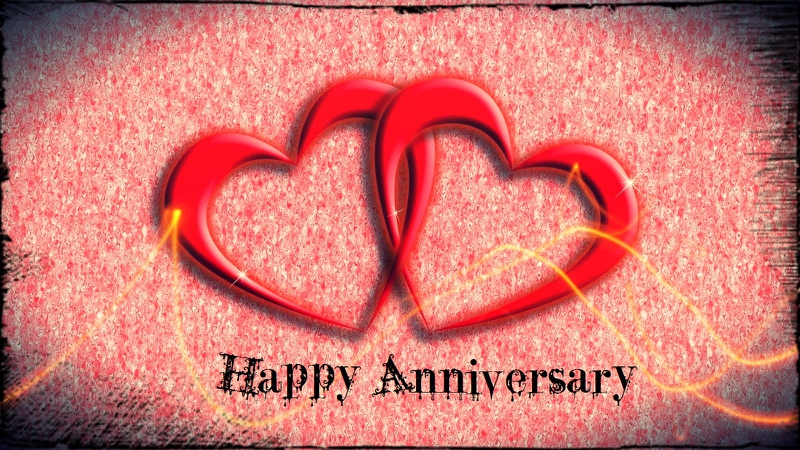 10 Great Things to Do for First Wedding Anniversary
1
Throw a Big Party
Remember that great party after your wedding? Recreate it with an anniversary party that incorporates many elements of the big day. You can have a miniature version of your wedding cake, the same DJ at the party that you had at your wedding, the same flowers, and so much more. This time you will be much more relaxed because the details are much simpler.
2
Have a Night Out
Now is the time to toast yourselves, so take a night away and just enjoy yourselves. Plan to stay in a nice hotel room, and either order room service or go to a fancy restaurant to enjoy your evening. Reminisce about the great wedding, about the past year and about all you plan to do in the years to come.
3
Have a Night In
Who says you have to go out to keep things romantic? Have a candlelit dinner at home, complete with chocolate-covered strawberries and wine. Exchange gifts while you relax on the sofa by the flicker of even more candles, and then retire to your bedroom to recreate your wedding night in your own special way.
4
Go Back to Your Reception
Head back to the venue where you had your wedding reception and plan to have dinner there. It's a great way to bring back all those wonderful memories while creating new ones! If your reception venue isn't available, try to visit some of the other places that really mattered during those days leading up to your wedding.
5
Have a Second Honeymoon
Want to relive the first exciting honeymoon? A mini-honeymoon can bring back the thrill of that from your first one. You can go to the same place or choose a new destination every year. It can be a long weekend or a whole week—that's up to your schedule. The point is to enjoy the time together and remember what it was like when you took your first honeymoon.
6
Go for Another First Date
Go back to where it all began by recreating your first date! Remember when you first met and you weren't even thinking about marriage yet? Go back to that time and enjoy a night. You might go to the same restaurant, say goodnight the same way and even have the same food. The options are endless here!
7
Create a Photo Shoot of Memories
Start a tradition to taking pictures of yourselves together on your anniversary. The first photo shoot can take you to places that mean a great deal to you, and you can ask others to take pictures of you or invest in a camera that has a timer. If you have the money to do so, you can even opt for a professional photographer to go to those places with you.
8
Make Something Together
Creating a tangible reminder of your love can become a tradition that you enjoy year after year, and it doesn't have to cost much. Some cities and towns have pottery stores where you can create your own plate or mug to celebrate a special day. You can also try your hand at your own crafts, like creating a scrapbook together.
9
Relive Your Wedding Video
Sit back with a glass of wine and pop in that video. Watch it from start to finish, reliving all the fun of the big day. You might see things that spark memories you have never talked about before, and that can make the day even fresher in your memory that it already is. You can keep it romantic with just the two of you, or invite people over for dinner—ask them each to bring a dish for a potluck while you all sit down and watch the show.
10
Take It to the Skies
Do something very unique this first year: try out a hot air balloon ride! You can even take up a nice bottle of champagne and watch the sun go down. If you're not into heights, make it a special night by renting a limousine to take you around town while you take in the sights. Whatever you do, make it unique just like your wonderful marriage.
ANY IDEAS ABOUT THIS TOPIC?